The compact iPhone 12 mini and second-generation iPhone SE climbed the highest among smartphones
The team of the popular AnTuTu benchmark has published a fresh rating of Apple mobile devices based on the iOS operating system, which received the highest user satisfaction ratings. Based on the results of October 2023, it can be noted that the latest iPhone 15 smartphones have not gained much love from users.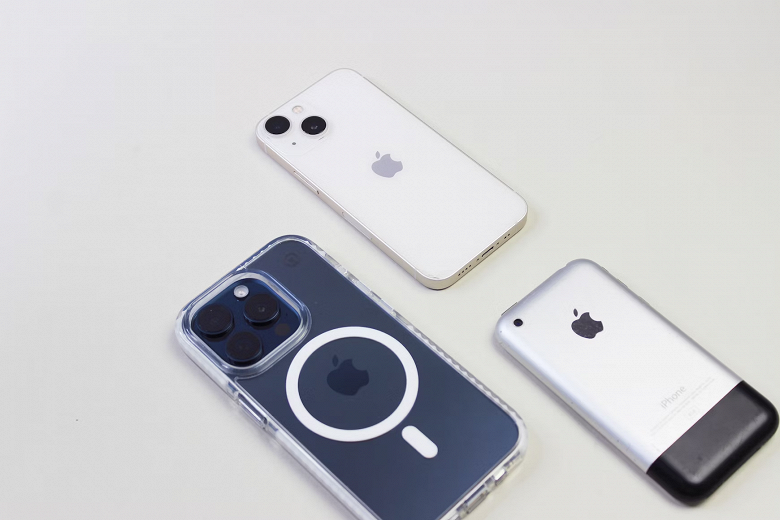 First place goes to the 10.5-inch iPad Pro 2 with 96.68% positive reviews. In second place is the iPad Air 4 tablet (96.33%), which debuted in September 2020. Third place belongs to the compact iPhone 12 mini with 95.92%, which also debuted in 2020.
The latest iPhone 15 was disliked: which Apple devices are users most satisfied with?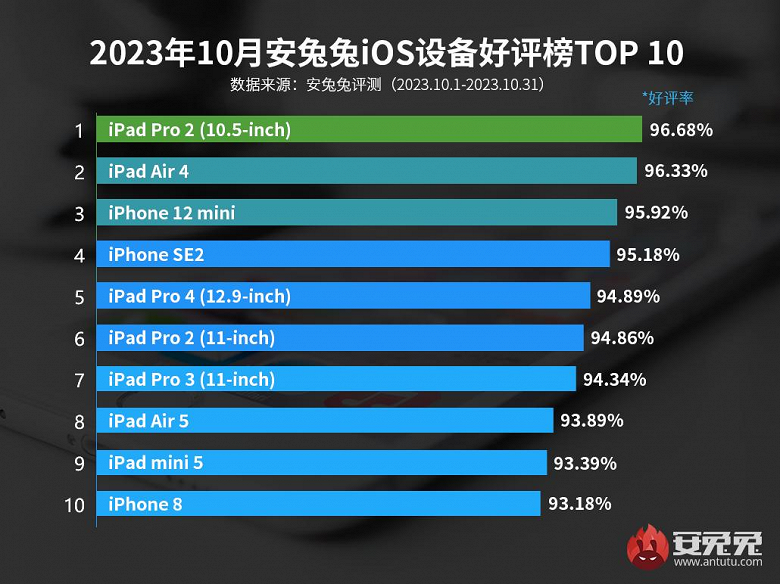 The top 10 is completed by the second generation iPhone SE (95.18%), 12.9-inch iPad Pro 4 (94.89%), 11-inch iPad Pro 2 (94.86%), 11-inch iPad Pro 2 ( 94.34%), iPad Air 5 (93.89%), iPad mini 6 (93.39%) and iPhone 8 (93.18%).
As we can see, the top 10 mainly contains old models of Apple smartphones. The newest iPhone 15 line still ranks low in the rankings. The iPhone 15 Pro Max received the most positive reviews, ranking 32nd with 83.81% positive reviews. The iPhone 15 Pro was ranked 34th, the iPhone 15 was ranked 40th, and the iPhone 15 Plus was ranked 42nd.