The new version only slightly increased the frequencies
About a week ago, Qualcomm introduced the Snapdragon 7s Gen 2 single-chip system, and even then we noted that the platform turned out to be strange: it turned out to be slower even than the Snapdragon 7 Gen 1. Now the situation has become a little clearer: Qualcomm went along the beaten path more expensive than MediaTek and simply renamed one SoC to another. To be fair, we note that the matter was not limited to just renaming: the new single-chip system received an increase in CPU frequencies of 150-200 MHz.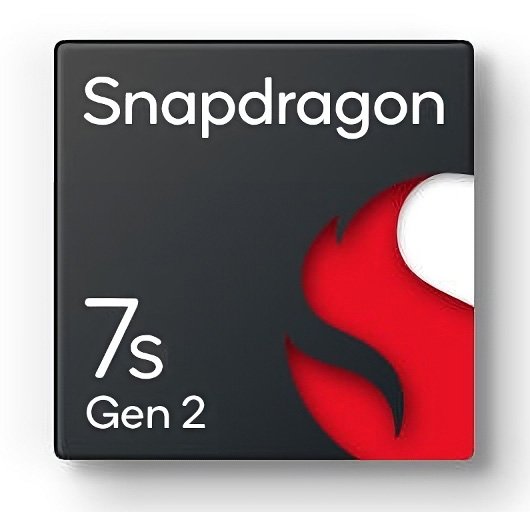 The latest SoC Qualcomm Snapdragon 7s Gen 2 turns out to be renamed Snapdragon 6 Gen 1
The table clearly shows that the Snapdragon 7s Gen 2 is a slightly overclocked Snapdragon 6 Gen 1: the frequency of the ARM Cortex-A55 cores increased by 150 MHz, and the ARM Cortex A78 cores increased by 200 MHz. And that is all. There are no other differences between these single-chip systems: Qualcomm didn't even change the modem. Snapdragon 7s Gen 2 scores about 30 thousand more points in AnTuTu, but this is precisely due to the increase in frequencies.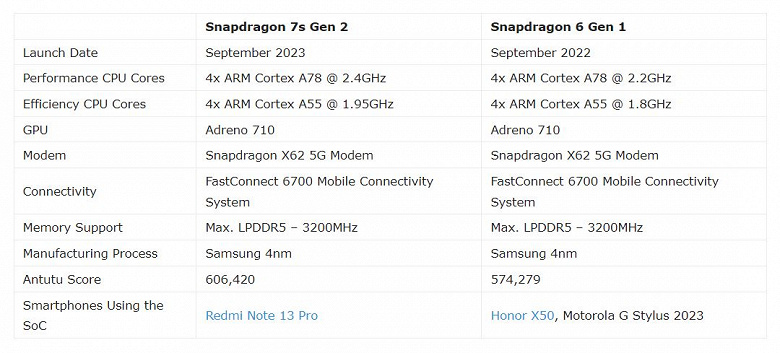 Let us remind you that the first serial smartphone based on Snapdragon 7s Gen 2 was  Redmi Note 13 Pro.