More powerful than Competition
BMW has unveiled the 2024 BMW M3 CS, which sets itself apart from the rest of the lineup with increased power.
BMW retuned the 3-litre twin-turbocharged CS inline-six engine to produce 40 horsepower more than the Competition's 503 horsepower. (and 70 more than the standard 473 hp BMW M3). As a result, the car produces 543 hp. Most of the extra power comes from boosting the engine's boost pressure. The torque remains the same in both versions and is 649 Nm.
The engine mounts are significantly stiffer to create a more rigid connection between the engine and the vehicle structure, similar to the M4 CSL. At the same time, the manufacturer warns that noise and vibration will be more pronounced.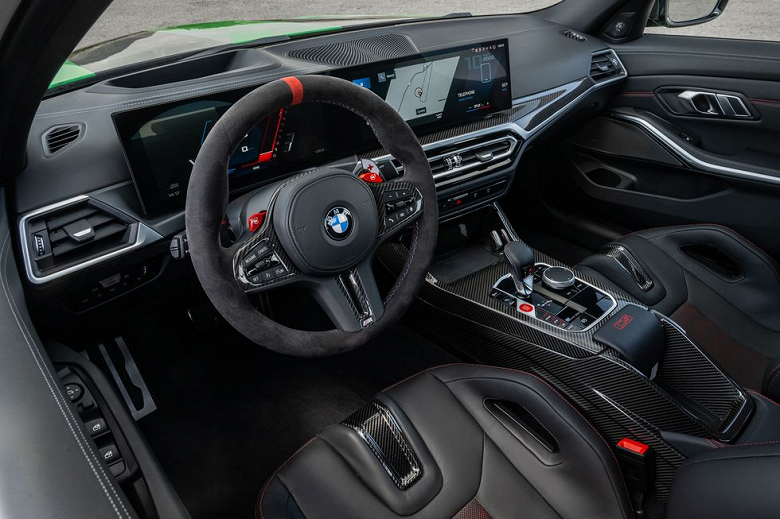 The BMW M3 CS 2024 is equipped with an eight-speed automatic transmission with a rear-shift all-wheel drive system. The M Setup menu allows drivers to switch from xDrive 4WD settings to 4WD Sport, which directs even more engine torque to the rear wheels. Drivers can disable stability control and activate 2WD mode, which sends power directly to the rear wheels. BMW claims the new M3 CS hits 60 mph in 3.2 seconds. Top speed is electronically limited to 302 km/h (with M Driver package).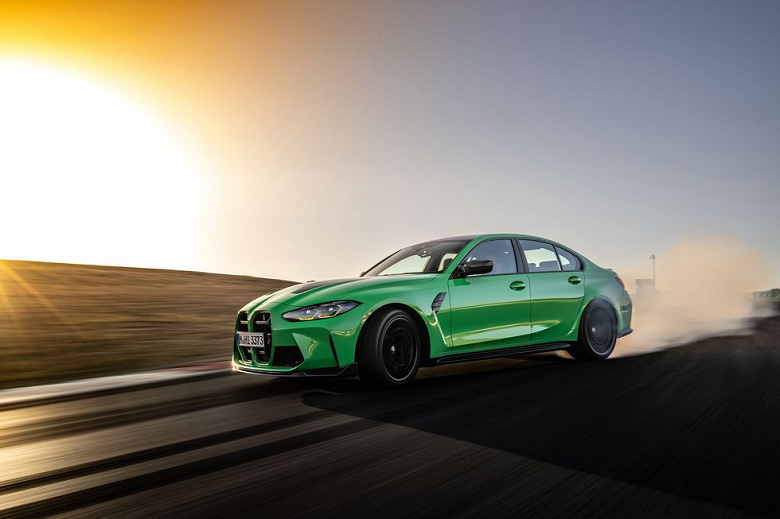 BMW uses a lot of carbon fiber reinforced plastic. The roof, hood, front splitter, front air intakes, exterior mirror housings, rear diffuser, rear spoiler, center console, paddles and interior trim strips are made of lightweight material. Even the titanium rear muffler fitted to the CS exhaust saves over 4kg compared to the stock system.
Power and heated seats are optional on the M4 CSL, but are standard on the M3 CS. The seats are upholstered in Merino leather with distinctive contrast stitching. Also, unlike the CSL, the CS has rear seats.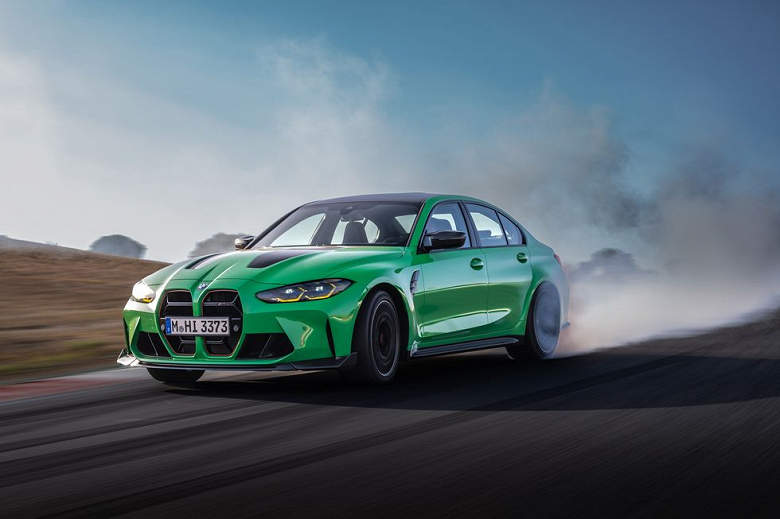 BMW says the 2024 M3 CS will be a limited production model, but the company has yet to reveal how many vehicles will be produced. The 2024 BMW M3 CS starts at $119,695 and is slated to start production this March.