But not in all games.
Intel has been quite active in improving its drivers for Arc graphics cards since the last ones entered the market. And now the company decided to compare the latest card driver and the very first one.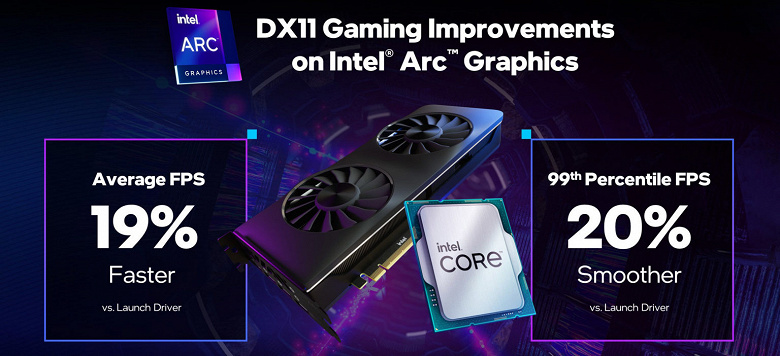 It turned out that on average over the past year, productivity increased by 19% due to software improvements. In this case, on the example of the Arc A750 model.
The performance of Intel Arc graphics cards increased by an average of 19% over the year only thanks to software
In some games, the increase was much higher, and if you recall past updates, sometimes many times higher.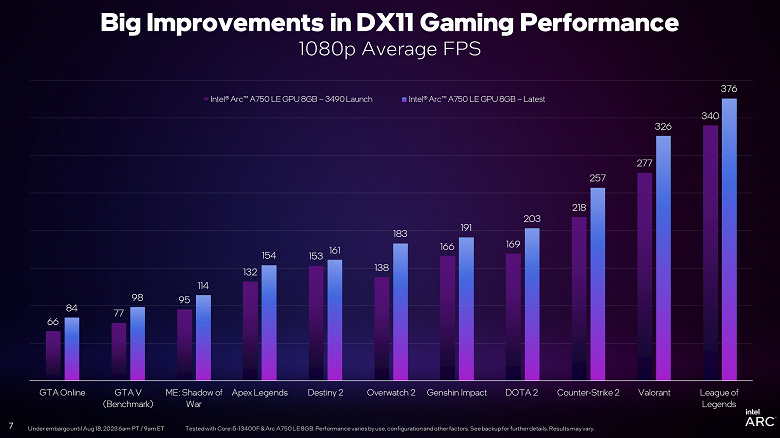 However, you need to remember that usually one or another Intel driver significantly improves performance in specific games, while in others the difference is most often negligible. But in any case, Arc accelerators today are much more competitive than at the start, thanks to software.
Intel also released a beta version of the PresentMon application, designed to display various useful data about the video card.
`