Primarily for the GPU
A shelf of new rumors about the PlayStation 5 Pro has arrived. According to recent data, the new set-top box will receive a hybrid processor containing a GPU with 60 CUs, that is, 3840 stream processors. Journalist and insider Tom Henderson spoke about the same earlier .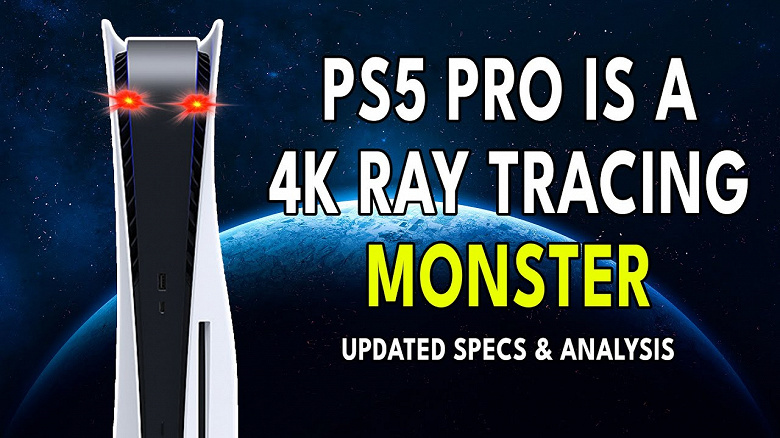 The performance of the new set-top box will allegedly be about 23 TFLOPS, that is, more than twice as high as that of a regular PlayStation 5. In addition to increasing the number of computing units, the GPU frequency will also increase: up to 2.7 GHz. 
The PlayStation 5 Pro will be more than twice as powerful as the PS5.
At the same time, all the data so far suggests that the GPU of the new console will be based on the RDNA 3.5 architecture, that is, the increase in real performance can even be more than twofold. 
The frequency of the processor part will be 3.6 GHz. Also, the console will receive 16 GB of total RAM. The SSD in the new set-top box will also be improved, but it's unclear exactly how. It is quite possible that it will become even faster than the PS5.  
`
Recall, Henderson said that the PS5 Pro is currently scheduled for the end of next year.