AMD is still talking about a small number of cards
The issue with the Radeon RX 7900 XTX graphics cards may be on a much larger scale than previously thought.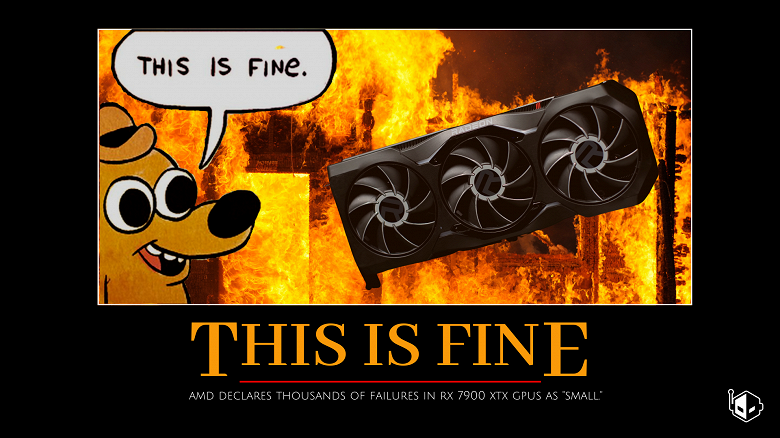 AMD itself recently said that the problem with the vapor chamber affected a very small proportion of reference adapters, and this is only a few percent of the total number of cards sold. However, the founder of the resource, enthusiast and insider Igor Wallossek, who has already investigated this problem, claims that AMD partners are talking about 9-11% of marriage. More precisely, in 9-11% of cases, consumers request a refund, and some of them may do so simply out of fear that something is wrong with their card.  
It is worth recalling that we are talking only about reference design cards, so the percentage of defective ones from the total number of RX 7900 XTX sold will be significantly lower. 
At the same time, data from system integrators and manufacturers of ready-made PCs indicate a significantly higher share of problematic 3D cards than 10%.  
Also, again, there is evidence that AMD does not have enough stock of reference cards for replacement. Moreover, some PC manufacturers are already offering to replace the video card instead of completely replacing the computer, moreover, with the GeForce RTX 4080, which, of course, is in the hands of Nvidia. 
At the same time, it is worth remembering that so far not a single case of failure of the RX 7900 XTX due to overheating has been recorded. But there is some strange pestilence of the Radeon RX 6000 with exfoliating GPUs.