In single-threaded mode, the Core i9-14900KF beat everyone
The Core i9-14900KF processor appeared in the PassMark benchmark database and immediately became the leader in the single-threaded performance rating.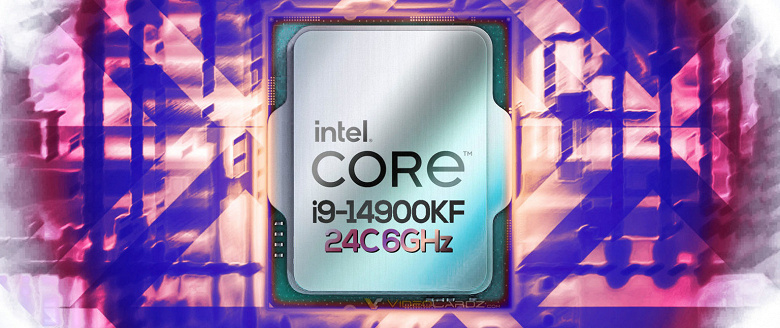 Despite the fact that technically the Core i9-14900K/KF is a complete copy of the Core i9-13900KS, apparently, there are some settings related to power limits. As a result, the new model is still a little faster than its predecessor, although this is unlikely to be noticeable in practice.
The results of the new Intel CPU have appeared in PassMark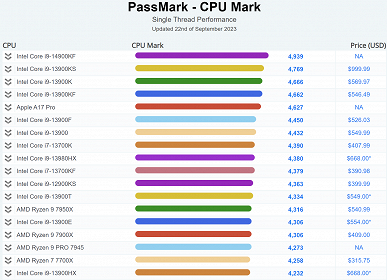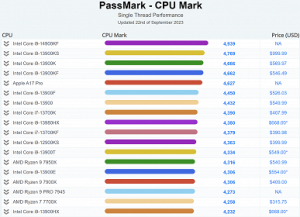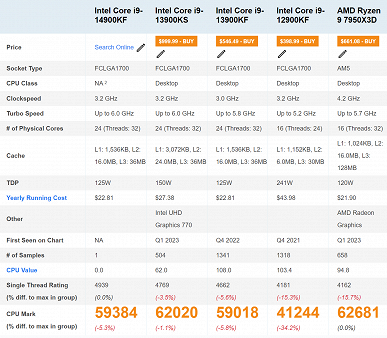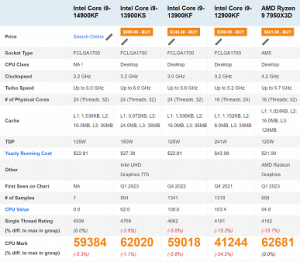 But in multi-threaded mode, which is much more important from a practical point of view, everything is more interesting: the new product differs vanishingly little in performance from the Core i9-13900K and is even inferior to the Core i9-13900KS. And all of them are noticeably behind the Ryzen 9 7950X3D.