"We have witnessed an event that happens once in a lifetime"
Passengers on a plane flying past Cape Canaveral in Florida on Friday witnessed the launch of a SpaceX rocket.
In particular, the video was posted by a TikTok user @chefpinkpr who usually publishes culinary content. He commented on the video as follows:
Our plane flew over Cape Canaveral and we saw the SpaceX Falcon 9 launch. We witnessed a once in a lifetime event.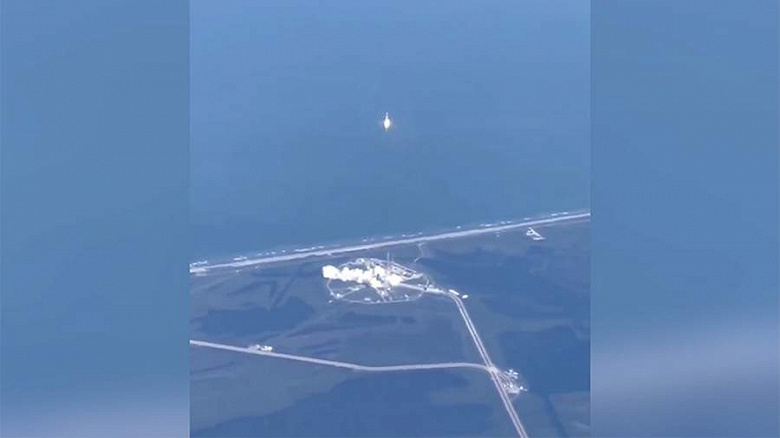 Nelito's TikTok post has received more than 16,000 comments since Friday. Below are some of them:
This is what it means to be at the right time in the right place;

Wow, what did they look like;

I can't believe they fired a rocket when the plane was flying so close;

It is shocking how little time it took for the rocket to rise above the aircraft;

Now I will look out the window at every opportunity;

I thought seeing a rocket in the sky was cool. But it's just epic.
Other commentators sympathized with those on the other side of the plane.
As previously reported, SpaceX has completed its 200th orbital mission .