Falcon 9 rocket completed 191 missions
SpaceX launched two SES communications satellites into orbit, making it a historic launch, the 200th since the Falcon 1 first launched in 2006. The vast majority of spacecraft were launched with the help of Falcon 9 – it accounts for 191 single missions, of which 57 were carried out last year.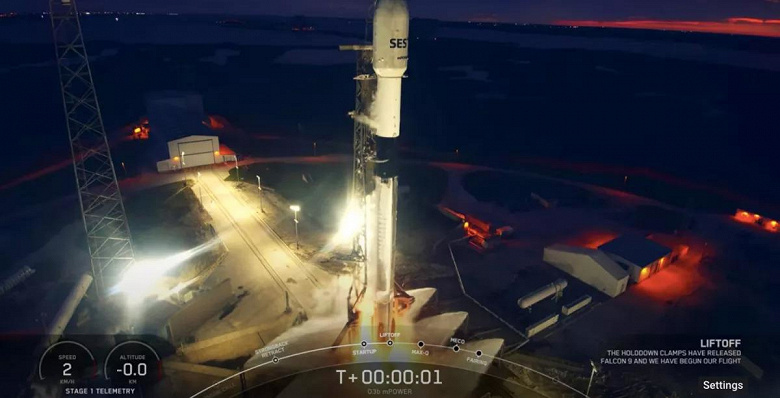 it is noted that for the first stage, yesterday's launch of Falcon 9 was already the eighth in a row. The rocket was launched from a pad at Cape Canaveral, Florida, at 5:48 pm ET (01:48 am Moscow time on Saturday). Two O3b mPower satellites, numbered 1 and 2, were launched into low-Earth orbit.
The Luxembourg company SES plans to provide broadband Internet access services in the future. The constellation will consist of 11 spacecraft: another O3b mPower will be launched in 2023, the remaining three in 2024.
It is interesting that approximately the same number of spacecraft (12) is planned to be used in the domestic Skif system, which will also be used to provide broadband access services to the Network . And not only in Russia .