To make it easier to find content
Opera Software has announced a fresh update for the branded game browser Opera GX. The popular short video service TikTok has been integrated into the sidebar of the browser.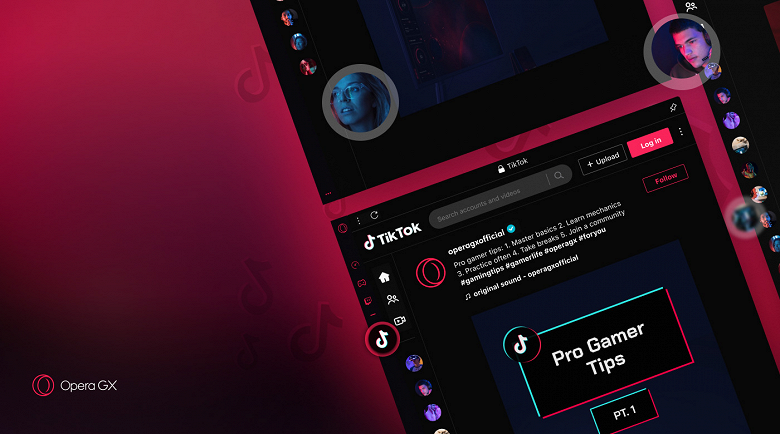 As planned by the developers, this will simplify the search for content. The company explained:
We know that the majority of TikTok users watch gaming content every day, so now you can enjoy content from all your favorite creators and communities right on the big screen.
Opera GX gives you direct access to TikTok: you can discover new creators, create and share your own memes, and more.
New Opera GX users will have immediate access to TikTok in the sidebar. Existing Opera GX users will have to activate the feature in the sidebar settings under Messengers.
`