And engines with the new Tacoma can share Highlander and Lexus RX 500h
The publication Motor1 found in the database of the patent office of Brazil images of a mid-size pickup Tyota Tacoma of the new generation. Judging by the pictures, Toyota wants to bring the design of the Tacoma as close as possible to the design of the older full-size Tundra model.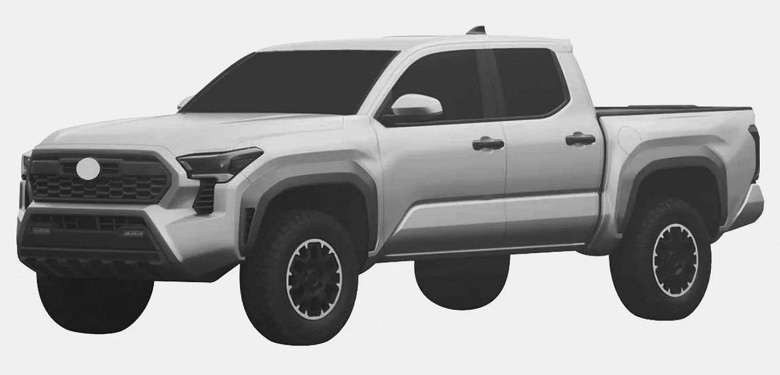 The new Tacoma will get Tundra-inspired headlights, a raised hood and a large grille. Only if in the case of Tundra the grille is elongated vertically, then here it is narrower. The models also share rectangular wheel arches.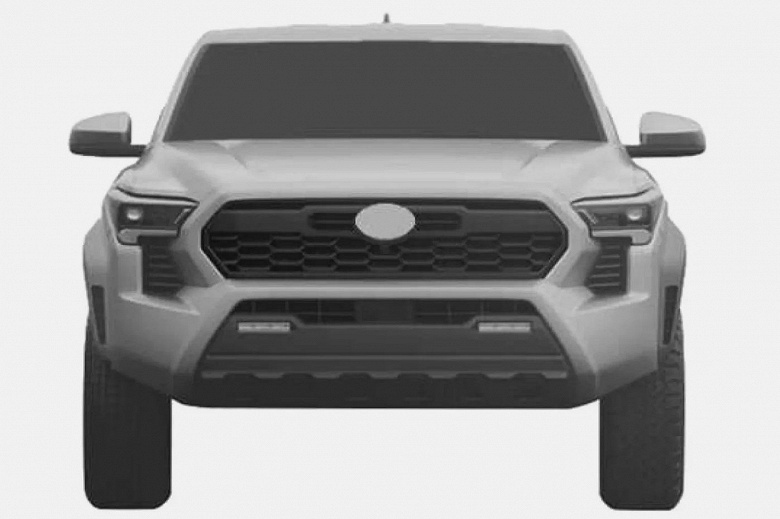 The premiere of the new Tacoma is expected before the end of the year as a 2024 model. The base engine for it can be a 2.4-liter turbocharged engine with a capacity of 270 hp. from the Highlander crossover. But since Toyota is actively moving its lineup to hybrid powertrains, it is possible that under the hood of the top versions of the Tacoma 2024 there will be a Lexus RX 500h hybrid powertrain developing 367 hp.