13 new cars out of every 100 produced by this company
Nearly 80 million vehicles were sold worldwide last year, according to JATO Dynamics, with the Toyota RAV4 crossover taking the top spot.
JATO Dynamics research data confirms that Toyota is the world's largest automaker. 13 out of every 100 vehicles sold in 2022 were made by Toyota. The automaker also posted a 0.3% increase in global sales thanks to strong performance in the Chinese market, its largest market at present, ahead of the US and Japan.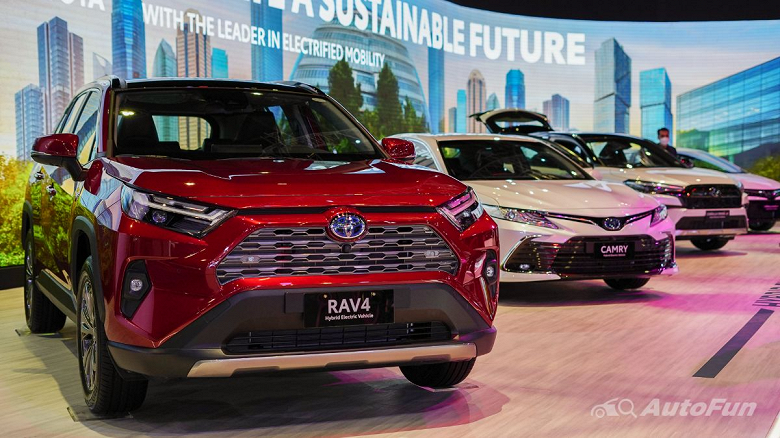 Toyota unconditionally leads the world.
Toyota RAV4 sales were over 1 million units, down 10% over the past year. 43% of sales were in North America, 33% were sold in China. 9% of Toyota RAV4s were bought by Europeans.
The Toyota Corolla sedan took second place in sales with a result of 992,000 vehicles. The decrease compared to 2021 was also 10%. Most sedans are bought in China (53%), followed by the US and Canada.
The third place was taken by the Tesla Model Y electric car, whose sales grew by 91% and amounted to 747,000 cars. Also in the top five were Honda CR-V with a result of 733 thousand cars (-18%) and Toyota Camry with sales of 673 thousand cars.
`
The top 10 includes places for Toyota Hilux, Nissan Sentra, Toyota Corolla Cross, Ford F-150 and Tesla Model 3.