Former President Donald Trump says he received a letter from Special Counsel Jack Smith stating that he is the target of a Jan. 6 grand jury investigation on Tuesday.
Trump said he initially received the letter on Sunday and said he expects to face both an arrest and indictment.
A government source with direct knowledge of the situation also told Fox News that Smith's office sent Trump a target letter.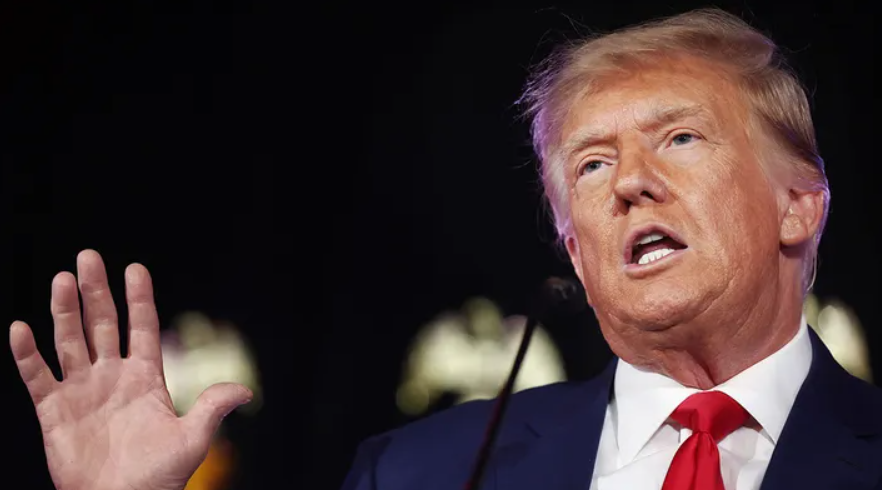 "Deranged Jack Smith, prosecutor with Joe Biden's DOJ, sent a letter (again it was a Sunday night!) stating that I am the TARGET of the January 6th Grand Jury Investigation, and giving me a very short four days to report to the Grand Jury, which almost always means an arrest an indictment," Trump wrote on Truth Social.
"So now, Joe Biden's Attorney General, Merrick Garland, who I turned down for the United States Supreme Court (in retrospect, based on his corrupt and unethical actions, a very wise decision!), together with Joe Biden's Department of Injustice, have effectively issued a third indictment and arrest of Joe Biden's NUMBER ONE POLITICAL OPPONENT, who is largely dominating him in the race for the Presidency," Trump said.
`
Pointing to the Trump-Russia investigation, which began in 2016, Trump said: "They illegally spied on my Campaign, attacked me with a totally Fake "Dossier" that was funded by Hillary Clinton's Campaign and the DNC." Special Counsel John Durham, in May, released his highly-anticipated report after years of investigating the origins of that investigation, and found it never should have been opened.
Reflecting further, Trump said he was impeached twice, but "won," meaning he was acquitted both times by the Senate.
"They failed on the Mueller Witch Hunt (No Collusion!), they failed on Russia, Russia, Russia Hoax, the 51 'intelligence' agents fraud, the FBI/Twitter files, the DOJ/Facebook censorship, and every other scam imaginable," he said, next pointing to his indictment out of Manhattan District Attorney Alvin Bragg's office this spring.
Trump also said a "probable fourth" indictment could be coming from Atlanta, which has been investigating whether he pressured election officials to change the outcome of the 2020 election.
"THIS WITCH HUNT IS ALL ABOUT ELECTION INTERFERENCE AND A COMPLETE AND TOTAL POLITICAL WEAPONIZATION OF LAW ENFORCEMENT," Trump wrote. "It is a very sad and dark period for our Nation!"
As for Jan. 6, 2021, Trump said that under the Constitution, he has "the right to protest an Election that I am fully convinced was Rigged and Stolen, just as the Democrats have done against me in 2016, and many others have done over the ages."
"But the Democrats have gone much further than has ever happened before—they cheated on the elections," Trump claimed. "Rather than looking at the CHEATERS, the WEAPONIZED DOJ AND FBI target and harass those who complain about the cheaters, and the massive fraud that took place."
Trump went on to say that all investigations against him are "hoaxes and scams made to stop me from fighting for the American people— BUT I WILL NEVER STOP!"
"This has been a never-ending fight from the day I came down the escalator in Trump Tower, many years ago," Trump said.
Trump's comments and the notice from Smith's office come after the former president pleaded not guilty to 37 federal charges stemming from Smith's investigation into his alleged improper retention of classified records at Mar-a-Lago last month.
The charges include willful retention of national defense information, conspiracy to obstruct justice and false statements.
The indictment from Smith's classified records investigation is the first time in United States history that a former president has faced federal criminal charges.