Smartphones support USB-C to Ethernet adapters
After the start of sales of iPhone 15 series smartphones, users checked that the new gadgets support USB-C to Ethernet adapters, allowing them to connect to wired Internet with a higher data transfer speed than Wi-Fi.
In particular, the information was confirmed by former MacRumors editor-in-chief Jordan Golson, who now works as an automotive columnist. An iPhone 15 Pro connected to Ethernet achieved a peak download speed of almost 900 Mbps in a speed test.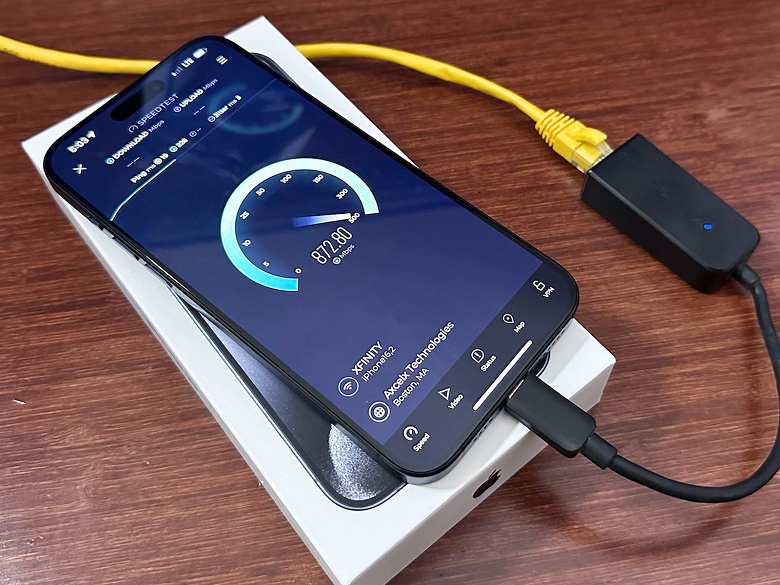 Why connect the iPhone 15 to an Ethernet cable? For maximum speed
Apple confirmed this information in a support document, listing USB to Ethernet adapters as compatible with iPhone 15 models. When the iPhone is connected to an Ethernet cable, an otherwise hidden Ethernet menu appears in the Settings app with IP-related information and various options.
It's worth adding that previous iPhones with a Lightning connector also supported Ethernet using an adapter.
Yesterday, iPhone 15 sales began in more than 40 countries.
`