Start of sales on June 29
Today, Nvidia has partially lifted its embargo on publishing GeForce RTX 4060 graphics card reviews . In addition, today such adapters are registered in the assortment of the NewEgg store.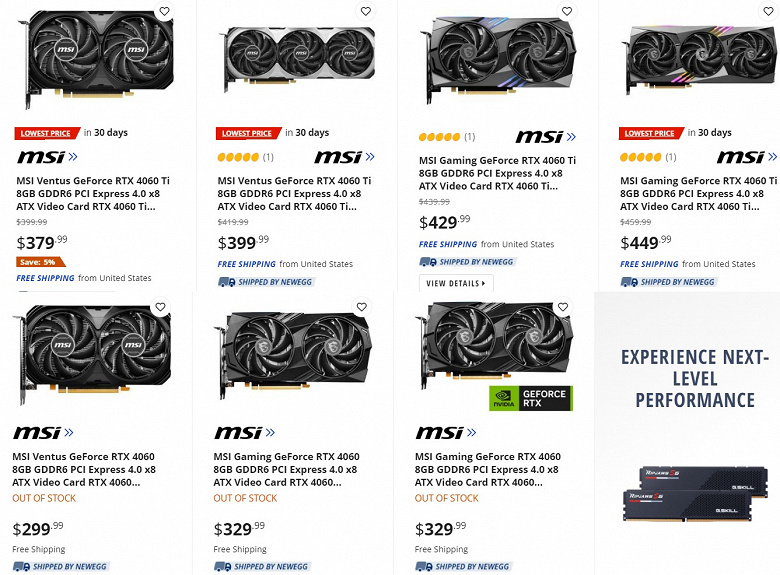 Unlike many others, NewEgg, when adding new products before the official start of sales, immediately indicates the real prices, which are then not adjusted. And we can see that the RTX 4060 will be available at the recommended price from day one. 
The GeForce RTX 4060 will be available from day one for a suggested price of $300.
In the US, it's $300 before taxes. Of course, these are basic models, but there will be more expensive versions. In the case of MSI adapters, the store's database already has cards for $330. At the same time, interestingly, you can already buy the RTX 4060 Ti there for $ 380, that is, only $ 50 more expensive. 
As we saw today, the RTX 4060 Ti could be up to 25% faster than the smaller version. True, in Cyberpunk 2077, when DLSS 3 is activated and frames are generated, the adapters for some reason show identical performance.