Just an engineering sample
The first tests and characteristics of the 60-core Intel Xeon Platinum 8580 processor have appeared on the Internet. We are talking about an engineering sample (ES2) of a processor from the Emerald Rapids line, which will be presented on December 14, and will hit the market next year.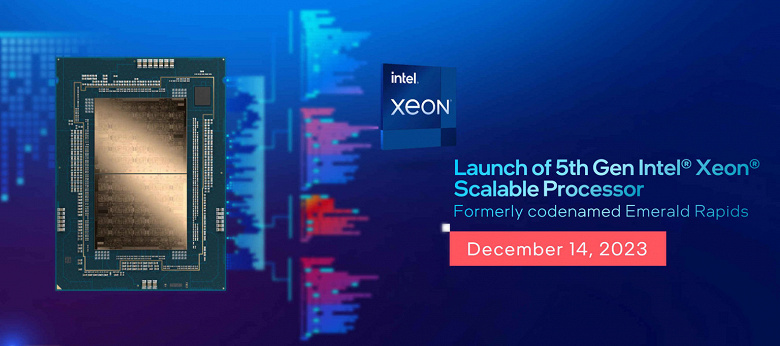 These processors will replace the current Sapphire Rapids, offering a new architecture (Raptor Cove), but maintaining the Intel 7 process technology. The latter is the reason why the maximum number of cores will remain unchanged.
Xeon Platinum 8580 appeared on the Internet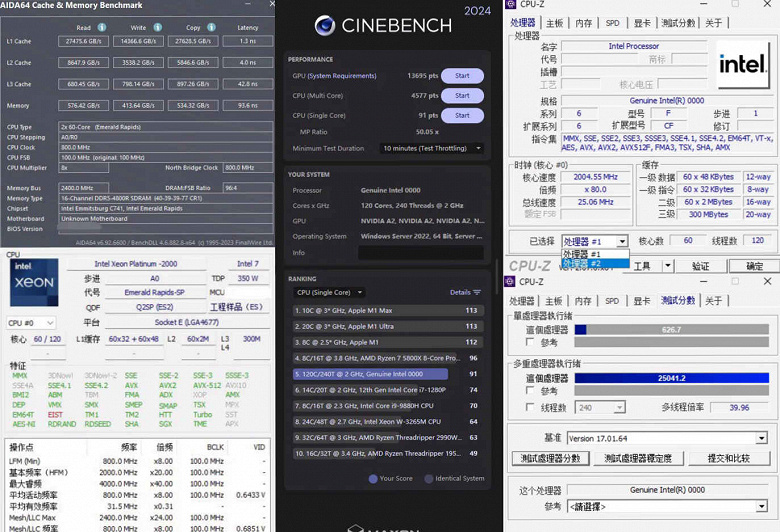 Each of the 60 processor cores has 2 MB of L2 cache, so the CPU has 120 MB of L2 cache in total. The third-level cache memory reaches an impressive 420 MB. However, Intel's brainchild is very far from the AMD Epyc Genoa-X line with its 1152 MB cache.
It's not worth focusing on tests yet, since this is an engineering sample.