Although Xiaomi 13 will definitely be the company's first smartphone with MIUI 14 out of the box.
The official premiere of the MIUI 14 interface is expected simultaneously with the new flagships – Xiaomi 13 and Xiaomi 13 Pro – until the end of November, but some of the company's phones in China have already received the latest firmware. As proof of this – a photo and a screenshot of the Xiaomi 12S Pro.
xiaomi 12s pro miui 14 update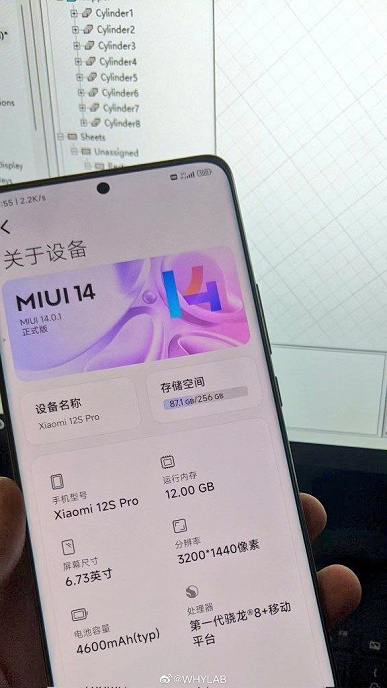 Xiaomi 12S Pro
It can be seen that the device is running MIUI 14.0.1. There is no doubt that Xiaomi 13 and Xiaomi 13 Pro will be the first flagships with MIUI 14 out of the box, but new evidence suggests that at the same time the company will make the new interface available to a number of already released smartphones. In total, there are about 30 models in the preliminary priority list for receiving MIUI 14 , but this list is clearly not final: many more Xiaomi, Redmi and Poco phones will receive the latest firmware.