The 4 GB RAM version can be upgraded with 500 MB, 1 GB or 2 GB
Xiaomi PR manager Zhang Yu called another benefit of the new $100 Redmi 12C phone that went on sale last week in China.
He stated that this phone supports RAM expansion technology. For the 4GB RAM version, the RAM can be upgraded by 500MB, 1GB, or 2GB as shown in the photo.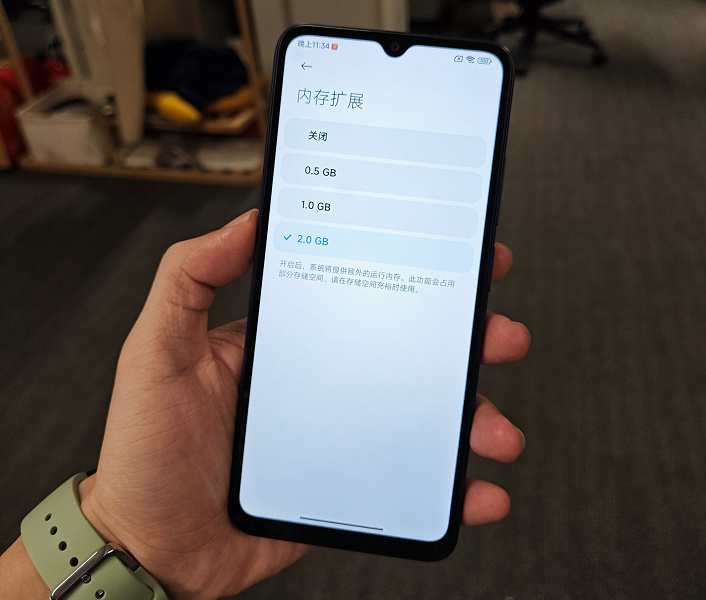 As a reminder, Redmi 12C is equipped with a 6.71-inch 1650 x 720 pixel LCD display, MediaTek Helio G85 single-chip system, LPDDR4x RAM and eMMC 5.1 flash, dual-band Wi-Fi, Bluetooth 5.1 and GNSS, as well as 3 connector, 5mm headphone jack and memory card slot.
Previously  , Xiaomi called the advantages of Redmi 12C , in addition, Zhang Yu said that Redmi 12C  is not inferior to twice the more expensive models in terms of features and specifications .