The Redmi device should receive such a charge.
Xiaomi is ready to mass-produce 300W ultra-fast charging technology. With reference to the well-known insider Digital Chat Station, the Gizmochina resource says this.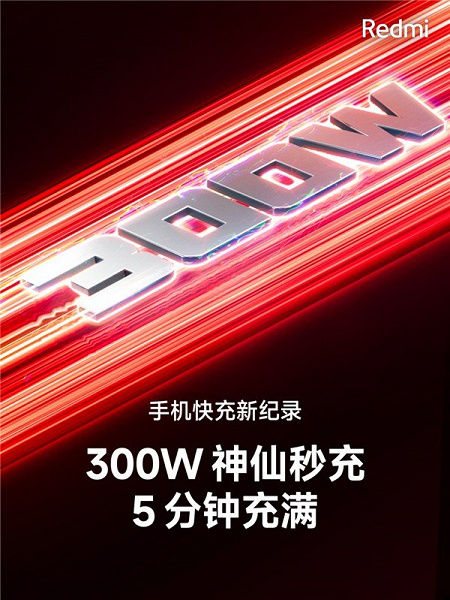 In this case, it is not very clear what exactly is meant, since the technology itself cannot be put into production. We are talking either about the components, or directly about the memory itself. But in any case, this means that the corresponding smartphone is just around the corner. 
Xiaomi is ready to mass-produce a 300-watt smartphone charger
It is not known which smartphone will be the first to receive 300-watt charging, but the prototype of the technology was demonstrated by the Redmi brand , that is, apparently, it will not be Xiaomi's flagship smartphone, but one of the Chinese giant's sub-brand devices. Quite likely, this means that it will not be very expensive.  
During the demo, we were told that the 4100 mAh battery would charge in just 5 minutes. True, this is a rather modest capacity for modern smartphones, but it is not a fact that a serial product will receive just such a battery.  
At the moment, the fastest charger on the smartphone market is 240-watt from Realme.  
`
Digital Chat Station was previously the first to accurately announce the specifications and release dates of Redmi K30, K40, Xiaomi Mi 10 and Mi 11.