You can see some interior details
A new photo of a test car Lada Granta Sport in a liftback body was published by the insider public Avtograd News, which confirmed that the car is equipped with a 120-horsepower 1.6-liter engine.
The new car was shown for the first time not only from the outside, but also (partially) inside. In the photo you can see the door cards, the trunk shelf, which rises with the lid and air vents on the front panel.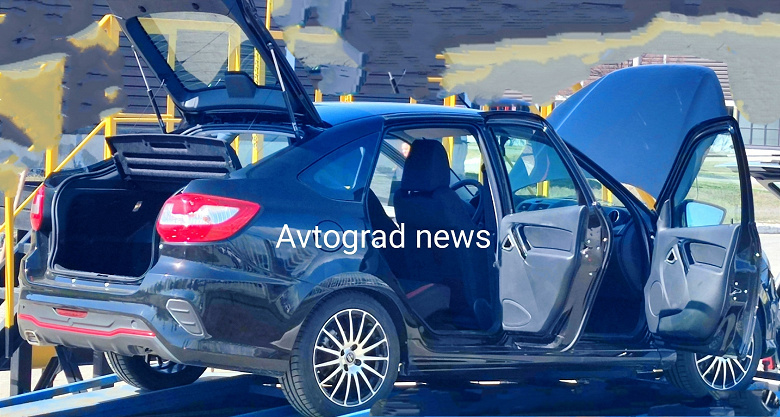 120-horsepower liftback Lada Granta Sport 2023
Earlier, the same source reported that several cars were assembled for testing and related calibrations. Serial assembly of Lada Granta Drive Active and Lada Granta Sport liftback models will begin at the facilities of Lada Sport in the near future .
The admin of the Avtograd News public lives in Togliatti and works at AvtoVAZ. He leaked a lot of accurate information, including photos of the new Lada Vesta NG, information about incomplete Lada Granta and so on.
`