Price not yet specified
Mediaworkstations has updated a new version of the a-X2P workstation. The new model comes with a pair of AMD EPYC 9654 processors with 192 cores and 384 threads, as well as 3TB of DDR5 RAM.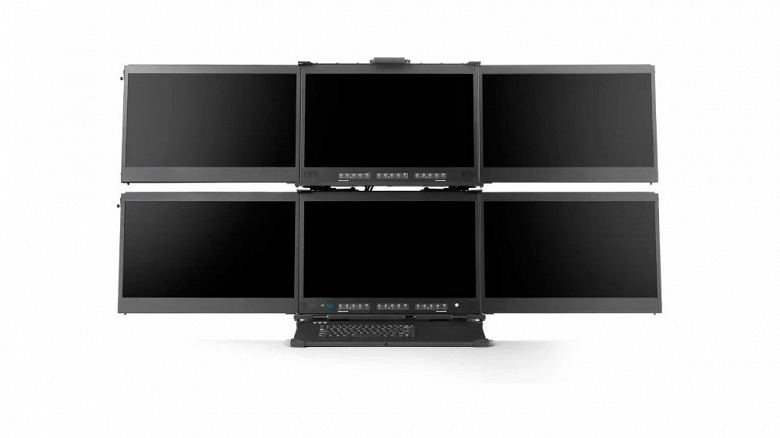 Strictly speaking, the a-X2P can be considered a laptop, but its dimensions are much larger than a regular laptop. The weight of the PC is from 20.4 to 25 kg, the dimensions are 41.5 × 62.5 × 26.9 cm. Thus, the new product is larger and heavier than the previous model, which worked on AMD EPYC 7002 processors.
6 screens, 192 cores and 3 TB of DDR5 memory: this is the latest "laptop" weighing 25 kg
Other features include 24 DDR5-4800 3DS RDIMM memory slots, PCIe 4.0 x16 support, and up to two graphics cards. There's also a PCIe 4.0 x4 M.2 slot for an SSD. In addition, several SATA III ports are supported. Of the network capabilities, we note two high-speed Base-T LAN 10 Gb / s ports and a single MLAN. But there are no wireless interfaces.
As for the price, it is calculated for a specific configuration. At the same time, only one 96-core AMD EPYC 9654 processor costs $11,805, so the cost of the entire system is many times higher