Chevrolet's first compact pickup
GM has unveiled the all-new 2024 Chevrolet Montana, billed as the first compact pickup truck in modern Chevrolet history.
GM says the 2024 Chevrolet Montana opens up a new compact pickup concept, combining the comfort of a crossover with the versatility and reliability of a pickup truck.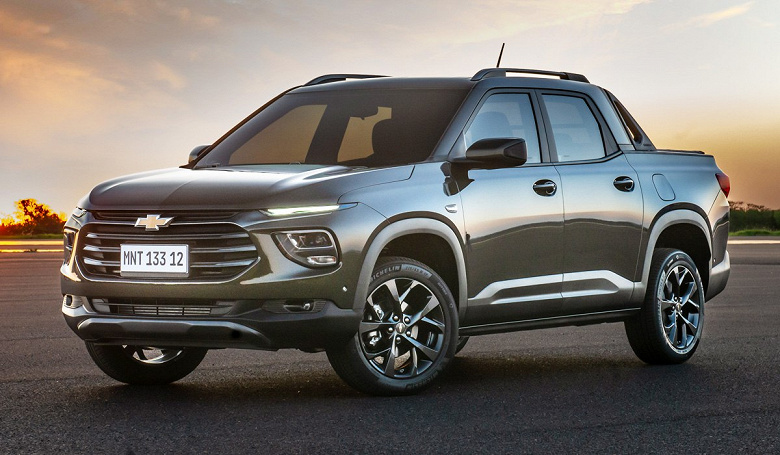 "This innovative concept from New Montana is a perfect match for the new habits, values ​​and needs of consumers who are looking for healthier lifestyles, better work-life balance, greater productivity and satisfaction," said GM South America President and CEO. Santiago Chamorro. "Only such a multifunctional and breakthrough vehicle can provide all this with high quality and prestige."
The vehicle is built on an extended variant of the GEM platform and combines a sporty Chevy Blazer-style front end with a raised cargo bed for unique proportions. Black plastic cladding adorns the lower body, and the most equipped options include roof rails
`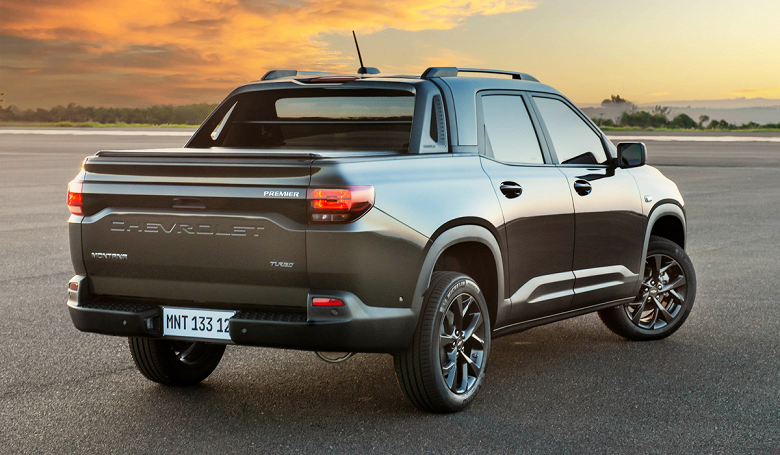 The most distinctive feature of the all-new 2024 Chevy Montana is the new Multi-Flex cargo bed, designed to double as a giant 874-liter trunk. The vehicle is equipped with an advanced trunk lid sealing system that provides the best waterproofing protection in its segment, and offers "an extensive line of accessories that allow you to use various cargo solutions in a combination that no other vehicle on the market offers." So says the manufacturer.
All versions of the 2024 Chevy Montana come standard with a 1.2-liter turbocharged engine that makes 133 hp. and 210 Nm of torque. It can be paired with a six-speed manual or automatic transmission. The new Montana will only be offered with front-wheel drive.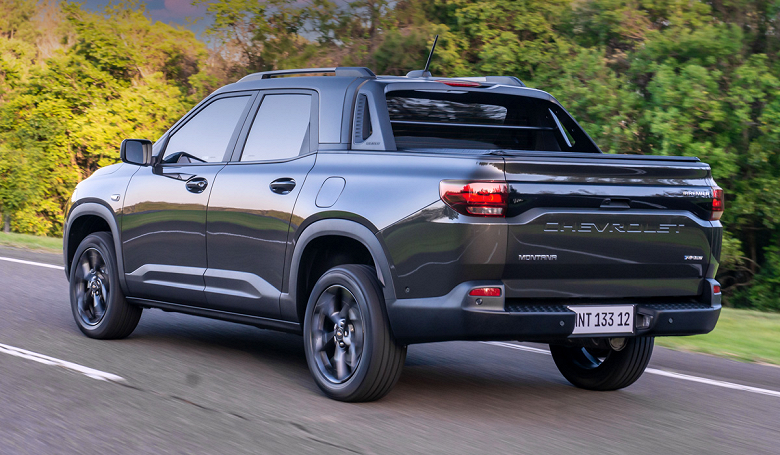 The car received six airbags, faux leather seats, climate control, a Wi-Fi transmitter and a multimedia system with an 8-inch display. Among the options are parking sensors, a rearview camera, an engine start button and a JBL premium speaker system.
Prices will be announced later.