Top YouTube videos, clips and content creators announced
YouTube yesterday published a list of the 10 most popular videos, authors and songs for December 1 this year in the United States.
The first place in the list of the most popular videos was taken by a video called "Bye, nerds" (so long nerds), published on the Technoblade channel, in which the father of the creator of popular content for Minecraft said that his son had died. Technoblade, whose name was Alex, died in June at the age of 23, a year after he was diagnosed with cancer.
The video included a message from Technoblade, read by his father, saying "Hi everyone, this is Technoblade. If you're watching this, then I'm dead. Thanks to everyone for supporting my content over the years. If I had a hundred more lives, I think I would choose Technoblade again every time because those were the happiest years of my life."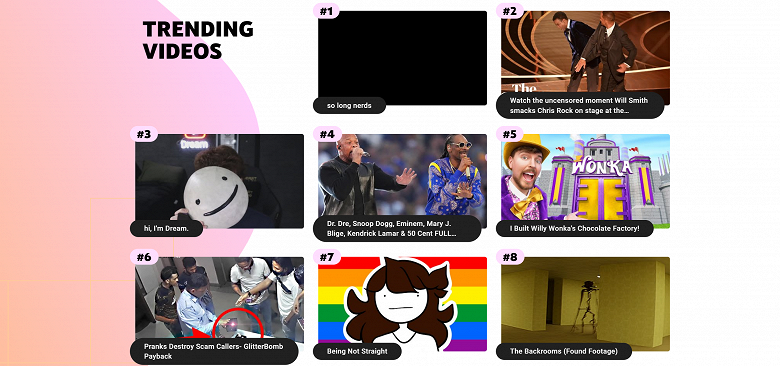 Also on the list of the most popular YouTube videos in 2022 are the uncensored Guardian clip of Will Smith slapping Chris Rock at the Oscars (runner-up), a video from a Minecraft streamer called Dream, who in 2022 revealed his identity and showed his face for the first time (third place), NFL Super Bowl LVI musical performance, and other videos.
`
MrBeast, whose real name is Jimmy Donaldson, has gained more than 27 million new subscribers this year, up from 114 million currently, making him number one. In July of this year, he passed the 100 million subscriber mark. MrBeast was the highest paid YouTube creator ever, earning around $54 million in 2021, according to Forbes.
The top 10 YouTube songs streamed in the US on the platform in 2022 was topped by "We Don't Talk About Bruno" from the Disney cartoon Encanto