The exterior of the car is carefully camouflaged
Toyota has already brought the all-new ninth-generation Toyota Camry to the test. Photo spies managed to film a car in the state of Michigan (USA).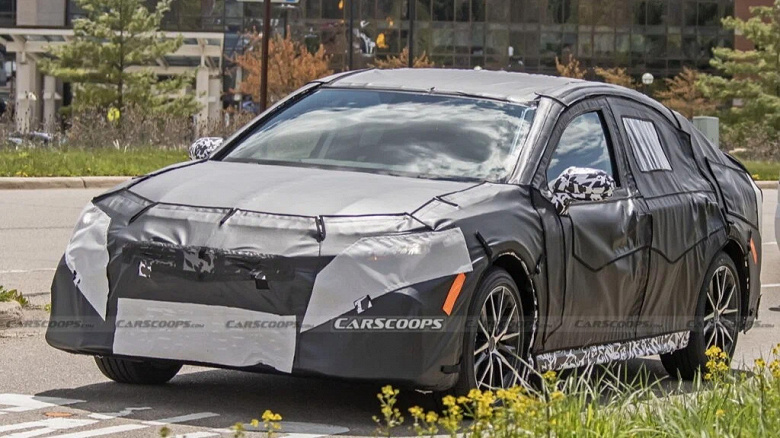 Alas, one can only guess about the design, since the car was camouflaged as tightly as possible. It is expected that the new Camry will retain the proportions of the current sedan, but add in size. The head optics will become narrower – in the spirit of the new Crown line.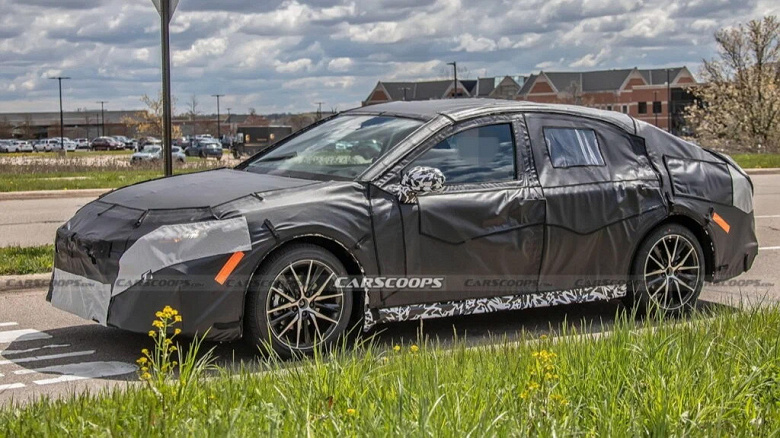 All-new Toyota Camry spotted on the road for the first time
It is expected that the 9th generation Toyota Camry will continue to be based on the TNGA-K platform (that is, one should not expect any surprises at least in terms of the chassis), but the engine range will be revised: most (or maybe all) power installations will be hybrid. With the new generation, the top-end 3.5-liter V6 engine may also go away – it will be replaced by a hybrid version with a 2.4-liter tubular engine.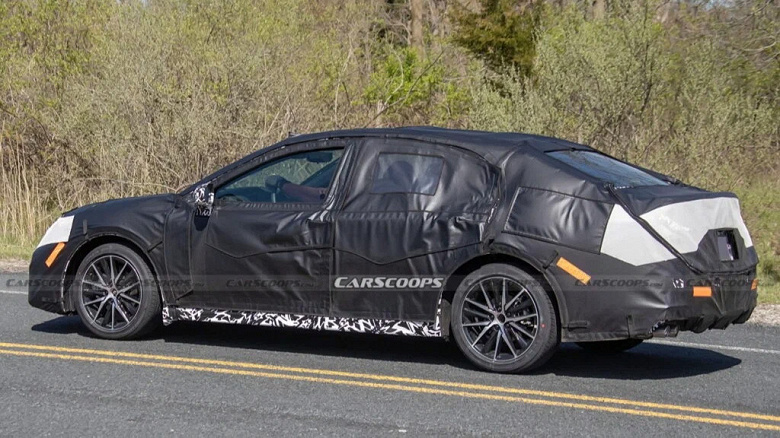 The official premiere of the all-new Camry may take place in the US at the end of this year (at the Los Angeles Auto Show), but production will start in the first half of 2024.
`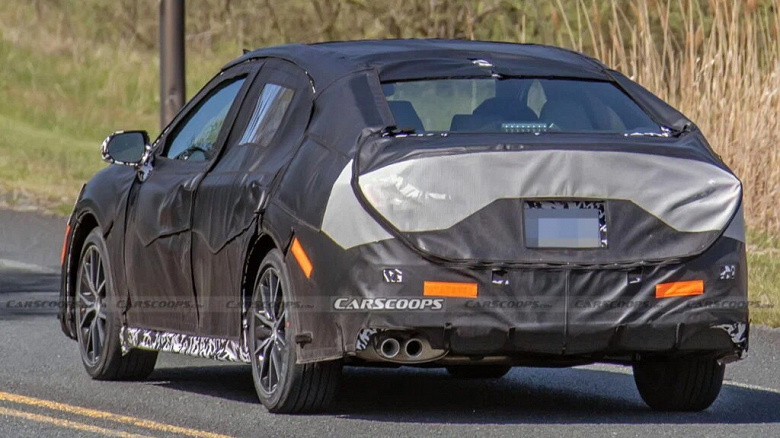 Toyota Camry has not been produced in Russia since last year. Now the Russian plant of the Japanese company has been nationalized. From 2024, it is planned to produce the BAZ-S36A11 truck, and from 2026, the E-Neva electric crossover.