Prior to 2020, AMD has never held more than 20%
The other day we learned that AMD continues to take away the share of the processor market from Intel, although not in all segments. Then the source did not share all the data, and only now it became known what is the distribution of forces in the market as a whole.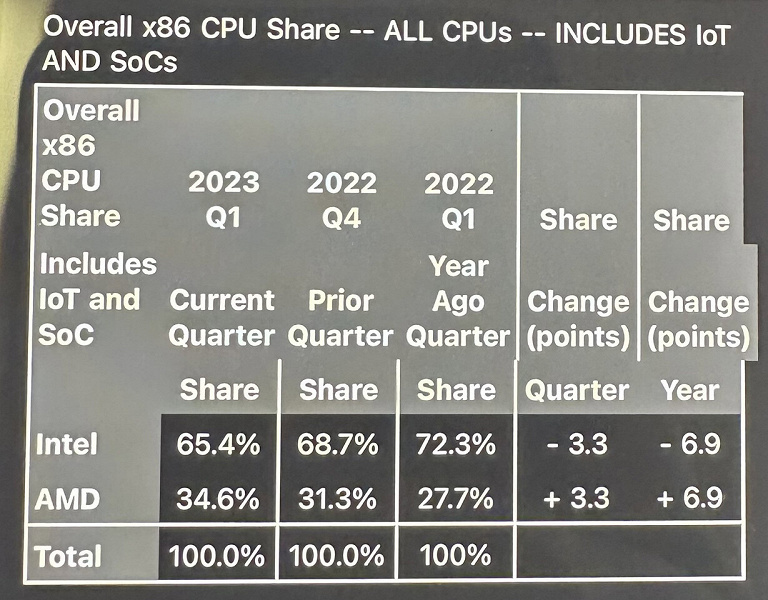 AMD has bitten off a record piece of the processor market from Intel.
It turned out that in the first quarter of 2023, AMD took 34.6% of the processor market! This corresponds to an annual growth of 6.9 percentage points. And this is a record share for AMD in its entire history. 
AMD set the previous record in the second quarter of last year, taking 31.4%, and in the fourth quarter of 2022, the company's share was 31.3%. That is, AMD has grown a lot in a very short period of time. Until 2020, AMD's share never rose above 20%.