The launch was originally scheduled for March.
AMD once again promises an early start in sales of laptops based on Ryzen 7040HS processors. Initially, such APUs were supposed to hit the market in March, but now AMD says that you need to wait a few more weeks.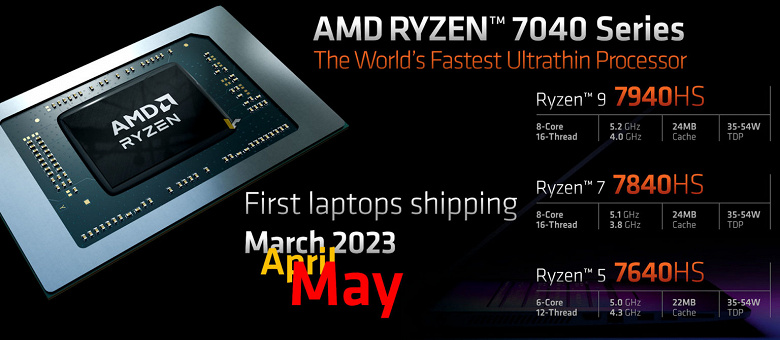 AMD still can't release Ryzen 7040 processors
We have started ramping up production of these Ryzen 7040 series chips. Our OEM partners have begun shipping these systems. Basically it's Ryzen 7040HS. And these systems should be available in the next few weeks.
What caused the constant delays is unclear. Probably, we are talking about a shortage of TSMC production capacities, because, recall, Ryzen 7040H / HS became the first and only x86-compatible consumer processors that are manufactured using the 4 nm process technology.