There will indeed be a 96-core model in the line
AMD slides from the presentation of Ryzen Threadripper Pro 7000 processors have leaked online. And thanks to them, we now know that these CPUs will hit the market before the end of autumn.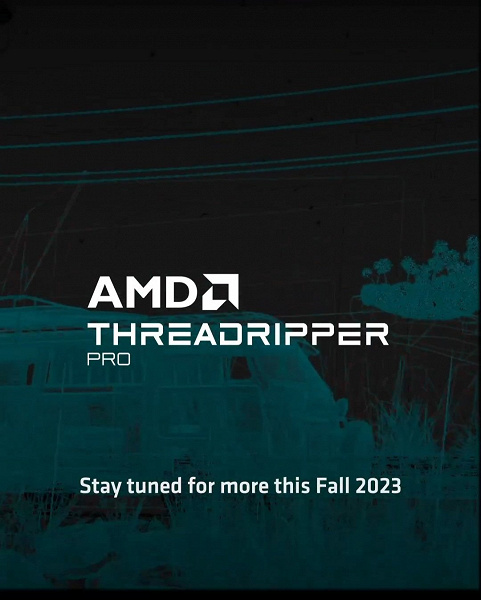 The new CPUs will bring a 20% increase in performance relative to their predecessors. In this case, apparently, we mean single-threaded performance.  
AMD's new 96-core monster destroys its competitor.
Moreover, it has now been confirmed that the top model will indeed have 96 cores, like its sister flagship from the Epyc Genoa server line.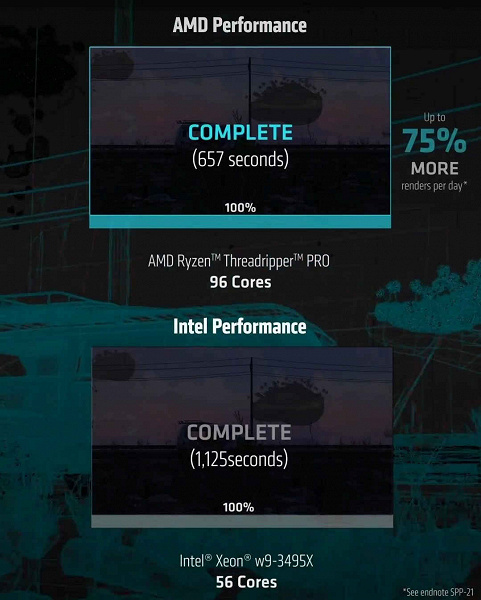 AMD compares the upcoming flagship with the 56-core Xeon W9-3495X, and the difference is impressive: 657 seconds versus 1125 seconds in rendering tasks.  
Judging by recent leaks, the top model will be the Ryzen Threadripper Pro 7995WX with a frequency of up to 5.1 GHz and a TDP of 350 W. In total, at least four models are expected in the line. 
`
There were also previously rumors that, in addition to the Threadripper Pro line, there would also be regular, more affordable Threadrippers, but this has not yet been confirmed.