Four USB 3.2 ports and a USB-C connector (65W)
AOC has announced the release of the P3 series of professional monitors, which includes 7 new models with diagonals of 24, 27 and 34 inches.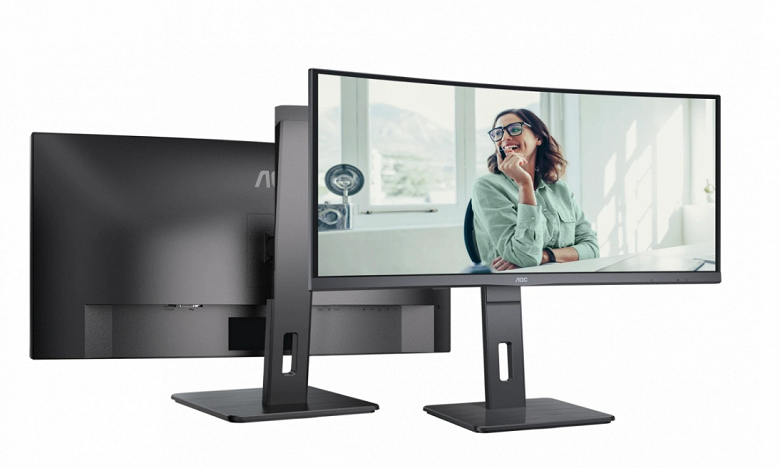 The monitors received a narrow frame on three sides, IPS or VA panels. All models are equipped with docking stations with four USB 3.2 ports and a USB-C port that can transfer up to 65W of power. The CW model is equipped with a 5 megapixel webcam. The QW model offers a 2 megapixel webcam and 2 x 5W speakers. The CV model is not equipped with a webcam.
The CU34P3CV is equipped with a KVM switch and uses a VA panel with 100Hz refresh rate, 1500R curvature, 3440 x 1440 pixels resolution. Other monitors are equipped with a DP interface and an IPS panel with 1080p or 1440p screens at 75Hz.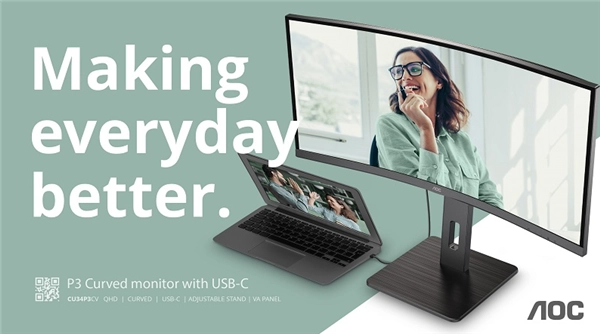 Sales will begin in February, prices are announced:
AOC 24P3CW – 260 euros;

AOC Q27P3CW (1440r) – 350 euros;

AOC 24P3CV – 230 euros;

AOC Q27P3CV (1440r) – 330 euros;

AOC CU34P3CV (3440 x 1440, curvature 1500R; 100 Hz) – 440 euros;

AOC 24P3QW – 230 euros;

AOC Q27P3QW (1440r) – 300 euros.