In 4K, DLSS is indispensable
The first tests of the Overdrive Mode for Cyberpunk 2077 have already appeared on the Web, which adds effects based on path tracing technology. As you can see, the game is really capable of bringing even the RTX 4090 to its knees. 
Nvidia and CD Project RED were right: in some scenes at 4K, the current flagship GeForce only delivers around 16-20 fps, which means that the game is simply impossible to play.  
In 1440p, under the same conditions, performance rises to 40 fps, and in Full HD we are talking about 65 fps. But here the magical technology of DLSS 3 comes to the rescue. True, everything is not so simple here either.  
Does the GeForce RTX 4090 Really Can't Handle Cyberpunk 2077 Overdrive Mode?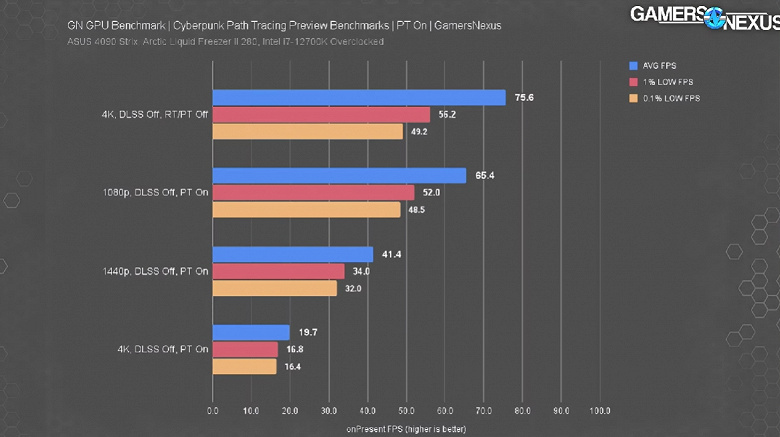 If you turn on the maximum Quality mode and do not use frame generation, then in 4K performance increases from 20 fps to only 40 fps. Already quite playable, but still quite modest. You can get 60 fps in DLSS Performance mode. If frame generation is still enabled, then the same 60 fps will be available already in the Quality mode.  
`
There are no tests with other video cards yet, but these results already show that the list of adapters that will at least somehow cope with the game will be very small.