The novelty will receive 8 GB of RAM
The Pixel 7a, which somehow ended up in the hands of the common man , was banned shortly after the photos were posted. Google has done this more than once, so it's to be expected.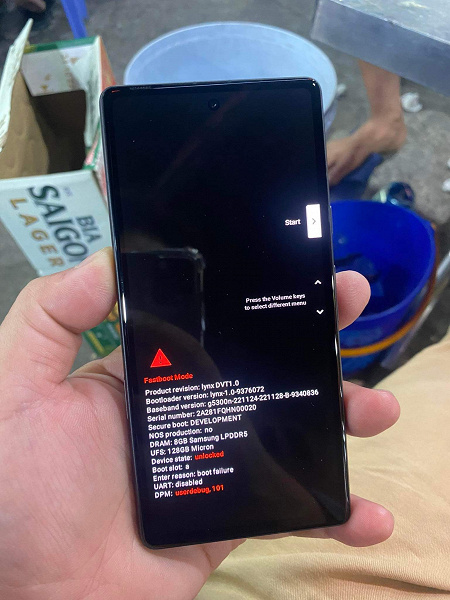 However, blocking the apparatus led to a curious result. A message appeared on the screen, where, among other things, the amount of memory was indicated. So now we know that at least the test sample is equipped with 8 GB of LPDDR5 memory from Samsung and 128 GB of flash memory from Micron. 
Thus, the novelty will receive 2 GB more RAM than its predecessor, and as much as the Pixel 6 and Pixel 7 have. And this is also more than the iPhone 14 Pro Max, although the comparison is less correct here due to different OS. 
Recall that the smartphone is also credited with a 90-Hz screen, SoC Tensor G2 and a new 64-megapixel camera.