False start at Elsa
Elsa introduced the GeForce RTX 4070 Ti graphics card before the official announcement of the new product, which is expected on January 5th. We have known all the specifications of the new Nvidia for a long time, so they are not very interesting to us in this case. But what is worth attention is the card itself. More precisely, its dimensions.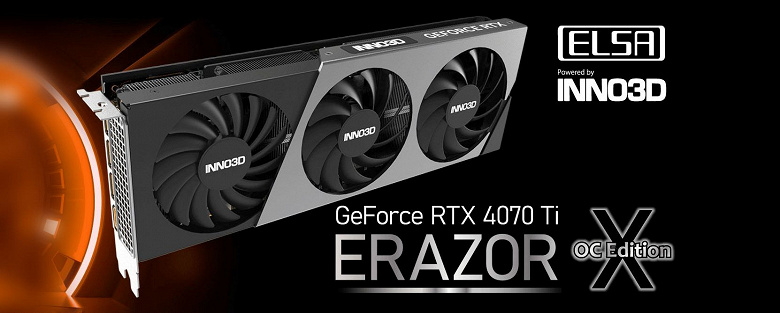 Elsa doesn't specify dimensions, but you can see that the adapter is, as befits a high-performance solution, very long, but not thick. The Elsa card occupies only two expansion slots, which is very small for this segment.
Recall, according to Nvidia itself and the available leaks, the RTX 4070 Ti will compete with the RTX 3090 and RTX 3090 Ti, that is, the new product will be very productive. In terms of specs, the RTX 4070 Ti will feature 7680 CUDA cores, a 192-bit bus, and 12GB of GDDR6X memory.