Google is working on a solution
A new scheme was discovered on the network, which cybercriminals began to use to "take money from the population." And unlike the 400 ways of Ostap Bender, this method cannot be called relatively honest.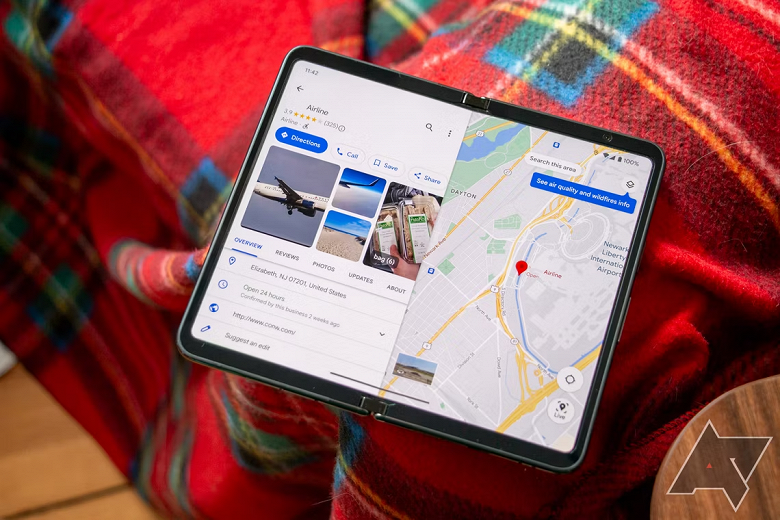 As users noticed, scammers replaced the phones of a number of airlines at John F. Kennedy and La Guardia airports in New York in the Google Maps mapping service (Google Maps). These airlines included Delta Airlines, American Airlines, Southwest Airlines and Qantas Airways. 
Fraudsters got to Google Maps: company phones may be fake
The first to draw attention to the problem was UX designer Shmuli Evers, who, in principle, was not related to computer security by occupation. Nevertheless, his message caused a wide response on the network. Evers tried to contact Delta Airlines after a flight cancellation, but the support phone was overloaded. Then Evers found the hotline phone in Google Maps, called him, but the call was interrupted. And then Evers got a call back from a French phone number, and caller ID showed the name of a person not connected to Delta Airlines. However, the caller introduced himself as an employee of the airline. Shmuley gave his name and the booking code. Then the "airline representative" asked to send the code to another number via SMS. He was also asked to pay in advance for the ticket.
Concerned about being the victim of a scam, Evers hung up. However, they did not leave him alone and sent a text message asking him to pay five times more than the original ticket cost. Evers was not too lazy and additionally found fake American Airlines numbers in Google Maps. 
In the end, it turned out that scammers trying to scam unsuspecting customers can edit the phone numbers of local large companies in Google search results. Found fake numbers have already been deleted. According to Google, the company is now working on a solution to the problem. 
`
A Google spokesperson told reporters:
Such deceptive activity is unacceptable to us, we constantly monitor and develop our platforms to combat fraud and create a safe environment for users and businesses.