Car interior trim done by a third party
Today, at CTT Expo 2023, GAZ Group presented several new products, including two new versions of Sobol NN with unique interiors. In fact, inside there is only a serial cabin (front panel, driver's workplace and passenger seat), and behind it everything was done by a Nizhny Novgorod company commissioned by the Modern Transport Technologies Group of Companies, one of the largest distributors of GAZ.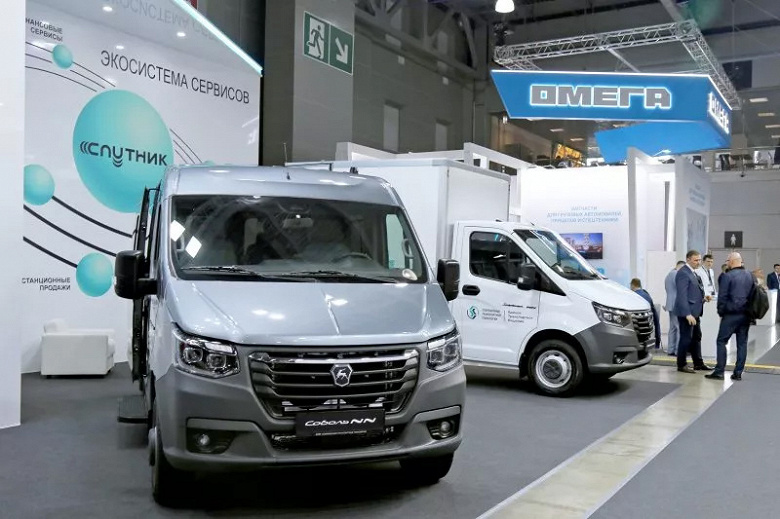 The first modification of Sobol NN is a business shuttle. In his cabin there is a three-seater sofa with a folding armrest and a pair of seats turned against the direction. Salon-transformer allows you to organize a comfortable bed. And if necessary, the seats can be moved, and you get a cargo compartment with a volume of 5.1 m 3 .
GAZ introduced new versions of Sobol NN — a
The equipment also includes a sunroof, reinforced glass tinting, an automatically retractable illuminated footrest.
The second modification is a mobile office with three rows of seats and four passenger seats. The cab is equipped with electrically adjustable front seats with enhanced lateral support, and the passenger seats are wide, soft, trimmed with eco-leather and suede.
`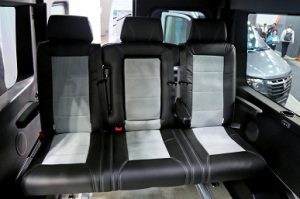 The equipment here includes wireless charging and USB-C ports for each passenger, a Wi-Fi router, and a refrigerator. The sliding door is electrically driven, the footrest is illuminated.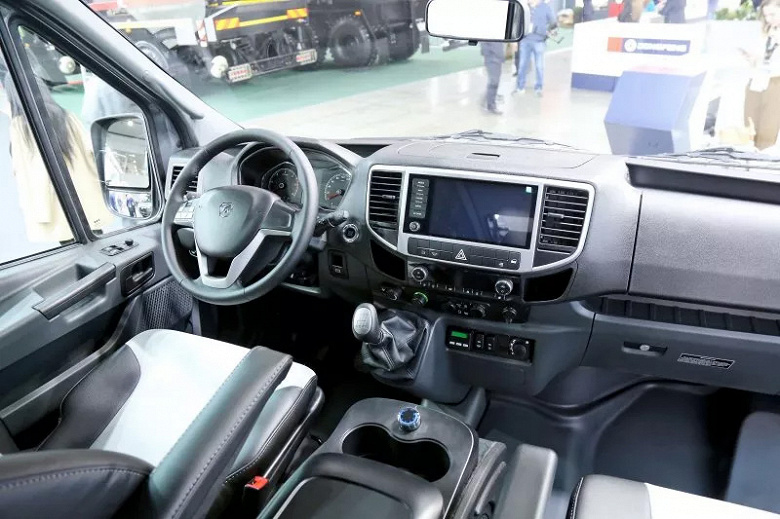 As for the cab, each Sobol NN has a large-screen media system, an electric handbrake and a push-button engine start system. It is interesting that the length of the minibuses is the same – 5.12 m, but there are three variations in height – with a low, medium and high roof design. The equipment is typical for Sobol NN and GAZelle NN: Cummins diesel engine with a volume of 2.8 liters, 139 hp. and 6-speed manual transmission.  
Both new variants of Sobol NN are already available for purchase. In the foreseeable future, GAZ will present similar serial solutions of its own design.