While in the test version
Last June, Google began releasing a split version of the Gboard keyboard for foldable smartphones, and now it's coming to Android tablets.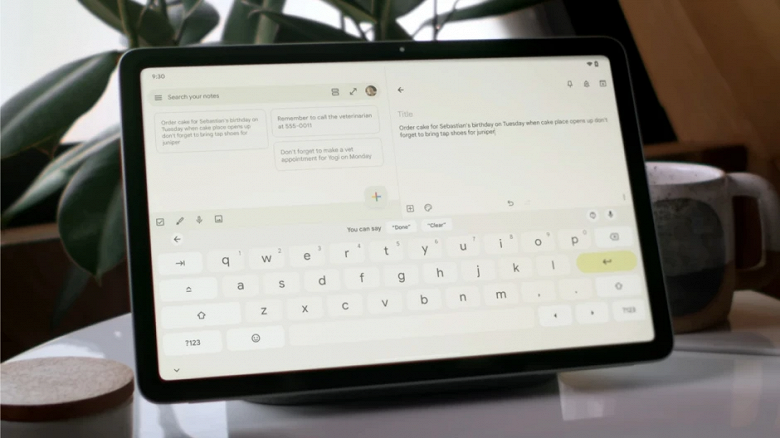 Google's split keyboard now available for Android tablets
Gboard's split keyboard layout places an equal number of keys on the left and right, making it easy to type with your thumbs while holding the tablet with two hands. Two options are available to users – with repeating keys and without "doubles". Variations are controlled by the "Split layout to include duplicate keys" option in Settings. 
A split keyboard specially designed for Android tablets is available in Gboard beta 12.9.21.