It's not clear why
It seems that owners of AMD Ryzen 7000X3D processors still cannot sleep peacefully and not worry that their processor may burn out . It was found that even with newer BIOSes, some motherboards can supply more than 1.3 V to the CPU.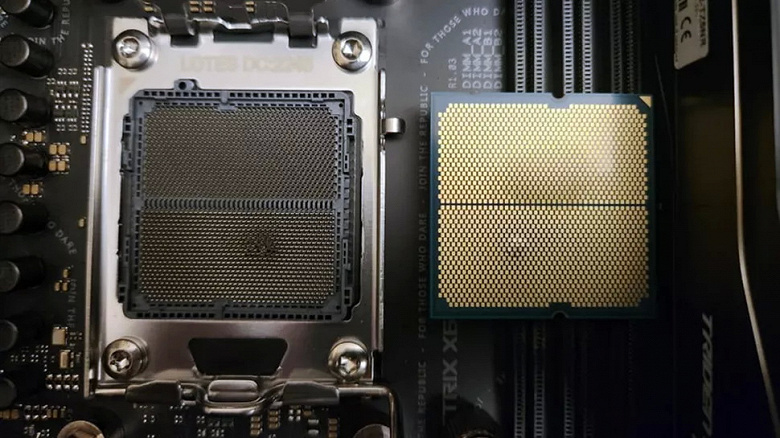 First, the problem was found on Asus motherboards, and now it has been confirmed for Gigabyte motherboards. These manufacturers have already released new BIOSes since AMD itself released the update, but measurements show that the problem has not been resolved. 
Ryzen 7000X3D processors are still under threat.
HW Busters tested the Gigabyte Aorus Master X670E board in three different modes. With the old BIOS and EXPO technology disabled, with the same BIOS and EXPO enabled, and with the new BIOS and EXPO enabled.  
In the first case, the voltage on the CPU reached 1.13 V, in the second it was 1.42, and in the third it still exceeded 1.3 V, reaching 1.36 V. Yes, the voltage decreased after updating the BIOS, but it is still higher norms, which AMD itself spoke about. 
`

Thus, owners of Ryzen 7000X3D processors, who are just at risk, should at least stop using AMD EXPO technology for RAM for now.