"Negative growth" for Xiaomi, Honor, Vivo and Oppo, but Realme sank the most
Analysts at Counterpoint Research have published data on the Chinese phone market for the fourth quarter of 2022.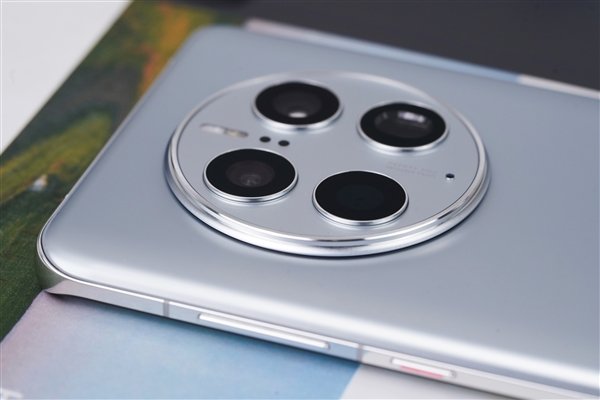 Only two companies, Huawei and Apple, increased their market share in China in the last quarter of 2022. Moreover, if in the case of Apple, the growth is relatively small, by 0.7%, then Huawei shot by 2.5%. Huawei ranks 6th in the Chinese market, but the gap with Xiaomi has narrowed.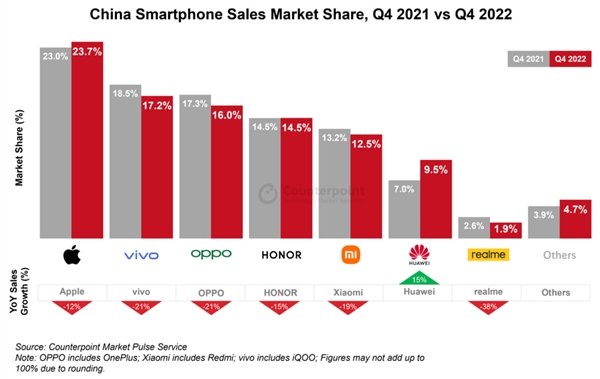 As for the growth in sales of phones, only Huawei has it – the company managed to increase sales by 15% in the last quarter. The rest have a minus, and Realme has a significant one.
Apparently, Huawei's success in the last quarter is due to the Mate 50 line – these phones sell very well in China even despite the lack of an integrated 5G modem.