Priced at $103/TB
SK Hynix has introduced a portable SSD Beetle X31, which stands out for its very compact size and unusual design.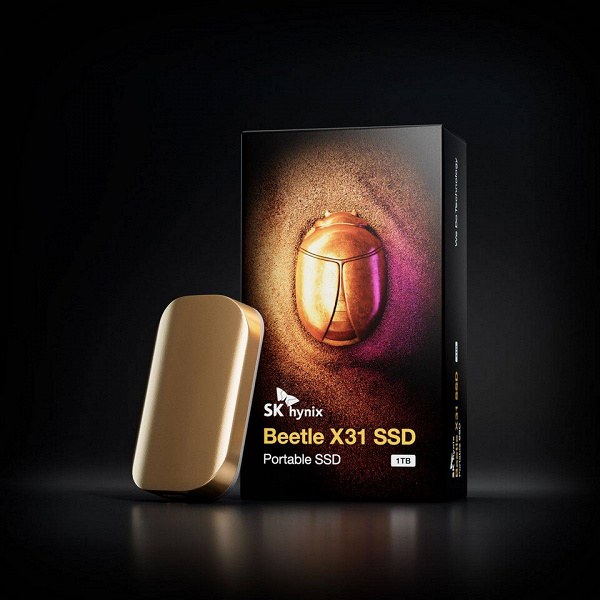 Dimensions new items are 74 x 46 x 14.8 mm. A golden scarab is drawn on the packaging, and the name of the product is appropriate, but, unfortunately, in reality, the SSD does not look like that. Although in general, the golden compact smooth bar also cannot be called a typical appearance of a portable SSD.
Hynix introduced unusual external and internal portable SSD Beetle X31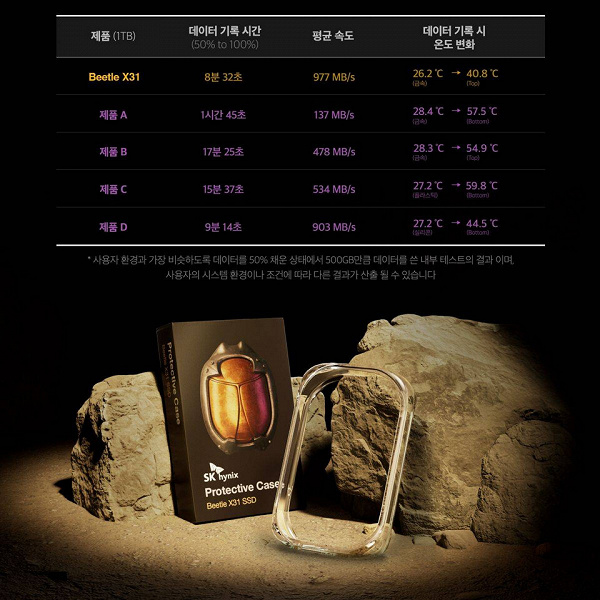 The drive will be available in 512 GB or 1 TB versions. The older one will cost about $103 in South Korea. The price of the younger one is unknown, but it will be lower.
`
Also of interest is what is hidden inside the drive. It uses an M.2 2242 SSD, and only one main chip is soldered on it. That is, it should contain both a memory chip and a controller, and the SSD also has some kind of separate cache, but, apparently, this is not DRAM.