Last updated on July 27th, 2023 at 12:48 pm
There is already 32 GB of RAM in the base
Sales of the Aokzoe A1 Pro portable game console have started in China. The novelty is superior in its characteristics to both SteamDeck and Asus ROG Ally Extreme presented last week . Suffice it to say that the Aokzoe A1 Pro already has 32 GB of DDR5 RAM in the base.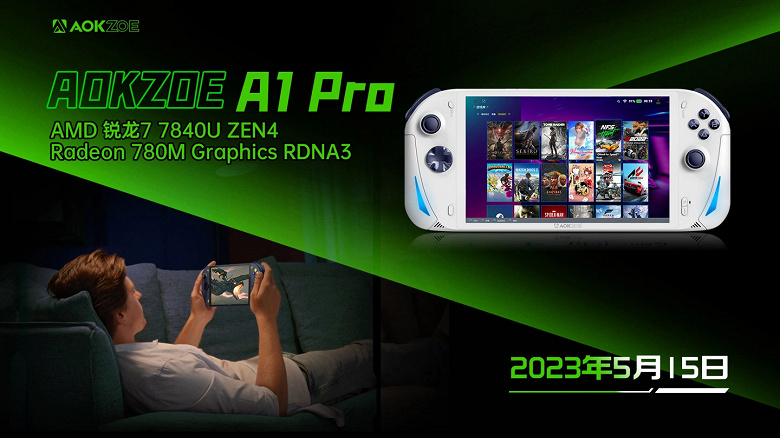 Cooler than SteamDeck and Asus ROG Ally Extreme.
There are two options for the game console, and they differ only in the size of the solid state drive. The base version has a 1TB SSD, while the top one has a 2TB SSD. Prices, respectively, 860 and 930 dollars. Yes, Aokzoe A1 Pro is more expensive than Steam Deck, but the prices are comparable to Asus ROG Ally Extreme, and the Aokzoe A1 Pro platform is clearly better, because the console is based on an 8-core AMD Ryzen 7 7840U processor, which includes an AMD Radeon 780M GPU on the architecture RDNA and with 12 computing units.
Rog ally gpu equivalent
The console also features an 8-inch Full HD screen and a 65Wh battery. In general, the Aokzoe A1 Pro is clearly superior to many laptops in terms of performance.