Judge reprimands Jack Smith team for contributing to a delay in an unrelated Jan 6 verdict
Prodded by the judge, a lawyer revealed that a grand jury witness faced questions implicating "executive privilege" — the latest sign of Smith's probe into Donald Trump's conduct after the 2020 election.
A Federal Judge Expresses Displeasure Over Delay in Jan. 6 Case Due to Trump-Related Grand Jury Proceedings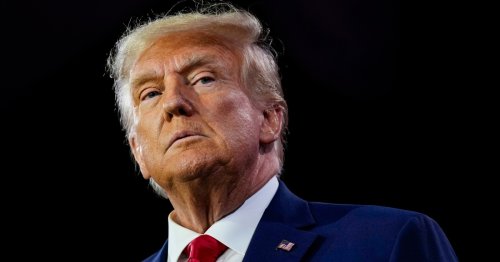 In an unusual courtroom scene, U.S. District Court Judge Trevor McFadden reprimanded special counsel Jack Smith's prosecutors for causing a delay in an unrelated Jan. 6 criminal case while they were interrogating a witness connected to former President Donald Trump. The prosecutors were summoned by a U.S. marshal from the grand jury room to McFadden's courtroom during an ongoing hearing for defendants Federico Klein and Steven Cappuccio, who stand accused of violence towards Capitol Police on January 6, 2021.
Thomas Windom, a leading prosecutor investigating Trump's alleged efforts to undermine the 2020 election, was among those summoned by the judge. He returned to the grand jury room after a sealed conversation with McFadden.
The issue arose from the tardiness of Klein's attorney, Stanley Woodward, who also represents various Trump associates involved in Smith's investigations. Woodward arrived 25 minutes late for the 2 p.m. verdict, prompting Judge McFadden to demand an explanation.
`
Woodward cited grand jury secrecy rules initially but was absolved of the obligation by the judge and revealed that he had a client before the grand jury facing questions involving "executive privilege." He explained that the prosecutors had promised to halt their questioning in time for him to attend the verdict hearing, but when they didn't, he felt obliged to remain with the grand jury.
It is unclear which of Woodward's clients was appearing before the grand jury, although reports suggest it might have been William Russell, a former Trump White House aide represented by Woodward.
The fact that the questioning touched on areas related to executive privilege indicates that Smith's prosecutors are seeking information about Trump's actions following the 2020 presidential election and leading up to the Capitol violence on January 6, 2021.
This incident follows Trump's recent disclosure on social media that he received a target letter from Smith's prosecutors, signaling a possible indictment in the Jan. 6 investigation.
As McFadden, a Trump appointee, accepted Woodward's explanation, he criticized the Justice Department for not fulfilling its assurances that grand jury matters would not disrupt the 2 p.m. hearing. His reference to "obstructions of an official proceeding" hinted at the charge levied against numerous Jan. 6 defendants and potentially at Trump himself.
The lead prosecutor in the Klein-Cappuccio case, Ashley Akers, was also present during the sealed conversation with Windom at the bench. A spokesperson for Smith declined to comment on the episode.