The plant is working on a considerable number of new modifications
As Avtostat writes with reference to Sergey Kogogin, General Director of KamAZ, the company is already working on expanding the range of K5 trucks: it will have up to 15 modifications, and their efficiency and fuel efficiency have already been confirmed in real operating conditions.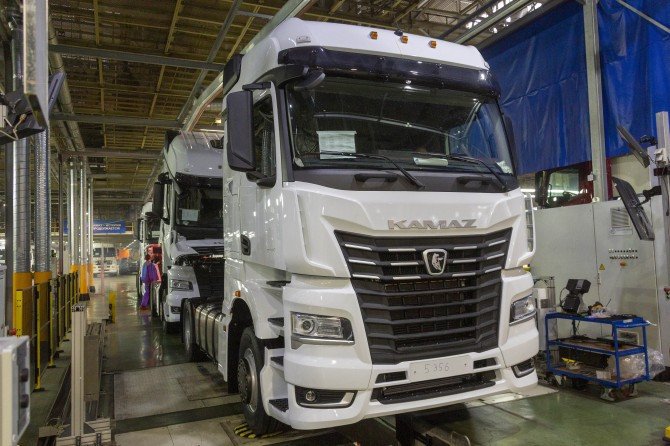 KamAZ will expand the range of the latest trucks of the K5 family
In the meantime, KamAZ is producing the import-substituting mainline tractor KAMAZ-54901 – its serial production started in February this year. Moreover, import substitution (replaced automatic gearbox, drive axle, pneumatic system, etc.) made the car better: sound insulation was improved, efficiency was increased, smoothness was improved. Also improved electrical equipment, cab suspension, cooling system.