MIUI 14 debuts in Xiaomi 13 and Xiaomi 13 Pro
Lei Jun, the founder and CEO of Xiaomi, posted new details about the MIUI 14 skin on his Weibo page this morning.
According to him, MIUI 14 will receive a new "photon engine" (Photon Engine). The shell received deep optimizations at the level of the Linux kernel, which significantly improved all aspects of its work compared to MIUI 13.
The official poster announces that MIUI 14 will allow third-party apps to fully enter the "epoch of super speed", and also confirms that the smoothness of the shell has increased by 86%, while the power consumption while using applications has decreased by 16%.
According to information previously disclosed by Jin Fan of the MIUI Development Team, the new MIUI 14 skin will have four major improvements: fewer system pre-installed apps, more practical features, a new design, and a smoother and more stable system.
Pre-installed apps on the new system can be removed, leaving only the essentials, including phone calls, text messages, the clock, and the app store.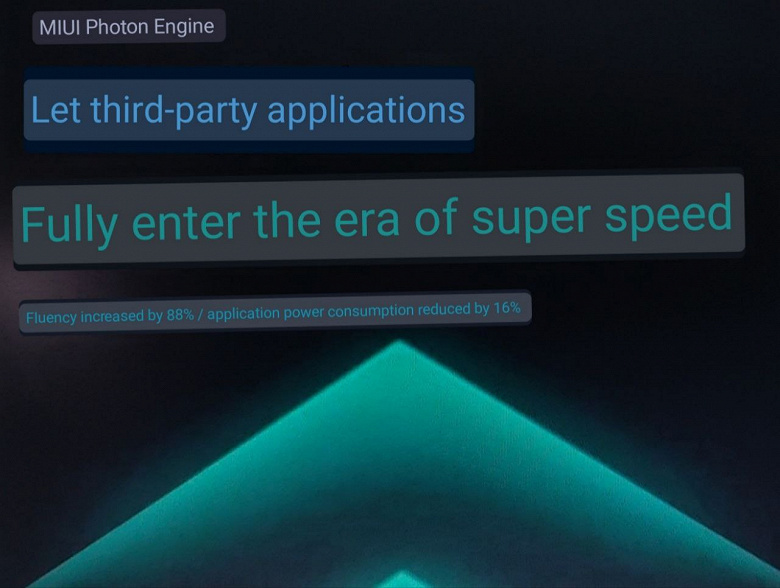 MIUI 14 will be presented in full detail tomorrow, December 11, along with the Xiaomi 13 line of smartphones.
Previously, the capabilities of Xiaomi 13 Pro were shown in street photography .