There are modifications on the Intel CPU
Framework has announced that its modular Laptop 13 will be available with the latest Ryzen 7040U processors.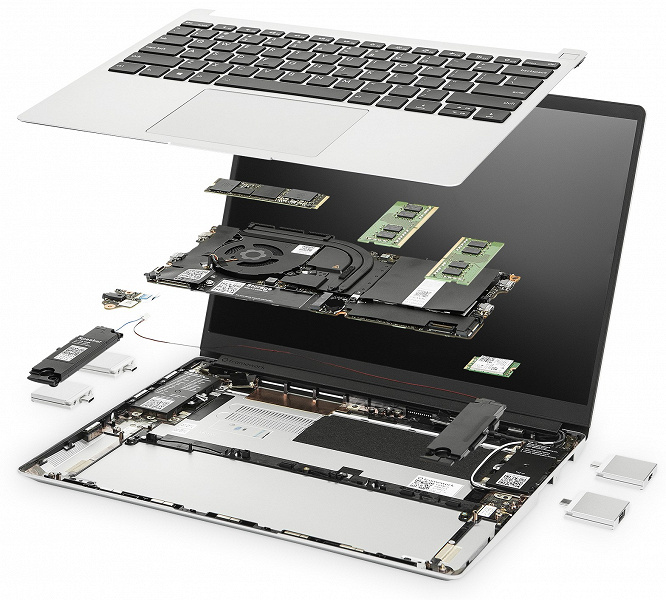 Modular laptop with the latest Ryzen 7040U CPUs, 3:2 screen and USB4 ports.
The novelty will be available with either Ryzen 5 7640U or Ryzen 7 7840U. At the same time, the basic version starts at just $850.  
The laptop is called modular for a reason. In it, you can easily change literally everything, from the motherboard with the processor to the wireless modules and ports.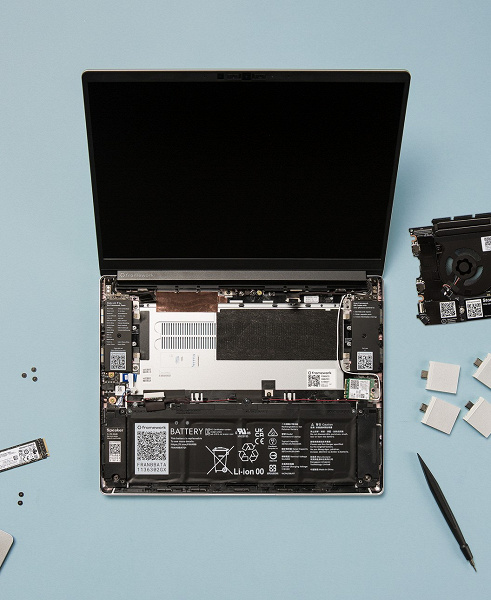 The configurator on the official website allows you to assemble a PC at your discretion. For example, RAM can be from 8 to 64 GB, and the amount of SSD varies from 250 GB to 4 TB.  
`
One of the important features is the USB4 ports, which, among other things, allow you to connect an external video card.  
As for the rest of the parameters, the laptop is equipped with a screen diagonal of 13.5 inches with an aspect ratio of 3: 2 and a resolution of 2256 x 1504 pixels. The device weighs only 1.3 kg with a thickness of 15.85 mm.