But that's only in TFLOPS
The Chinese company Moore Threads introduced the MTT S70 video card, which was a step below the S80 model, released at the end of last year.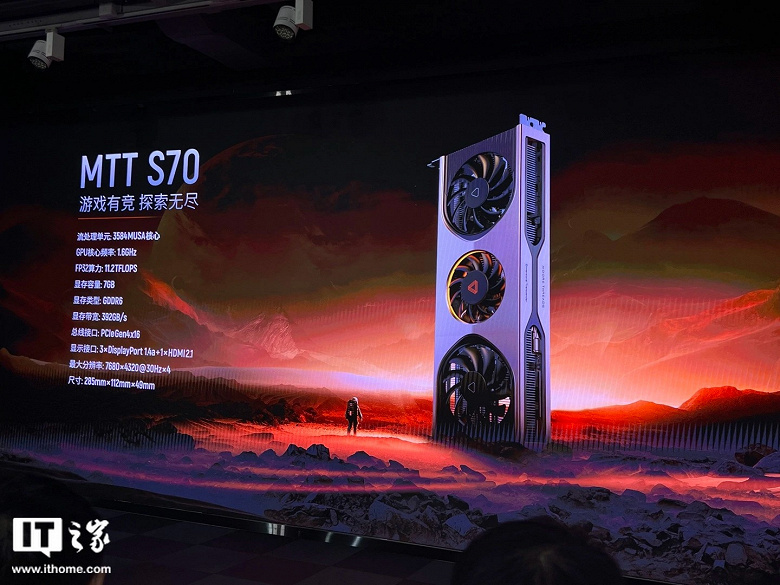 The novelty uses the same GPU, but instead of 4096 computing units, only 3584 are active. The GPU frequency is only 1.6-1.8 GHz. As a result, the performance of such an adapter reaches 11.2 TFLOPS. This is about the level of the GeForce RTX 3060, but only in the context of "dry" performance. In games, even the older S80 coped with varying degrees of success only with much older Nvidia adapters.
Moore Threads MTT S70 unveiled with RTX 3060 performance
What's more interesting is the unique memory subsystem. There is 7 GB GDDR6 and a 224-bit bus. Apparently no one has used this configuration before. 
At the same time, the younger model, unlike the older one, does not support PCIe 5.0, being limited to PCIe 4.0. From the rest, we can note the length of 285 mm, three DisplayPort 1.4a ports and one HDMI 2.1.  
Recall that Moore Threads video cards are based on the architecture of the company's own design.  
`