Opera Aria is available for free in Opera One and the beta version of Opera for Android
Opera has taken the next step in AI with the introduction of Opera Aria, a new browser-based AI system that takes advantage of OpenAI GPT technology.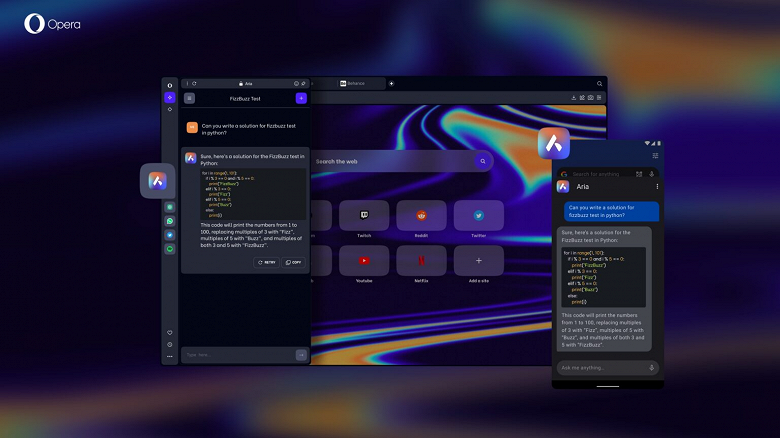 New AI Browser Add-on Based on OpenAI GPT
Opera Aria can be accessed for free in the new Opera One desktop browser (developer version with early access), as well as in the beta version of mobile Opera for Android.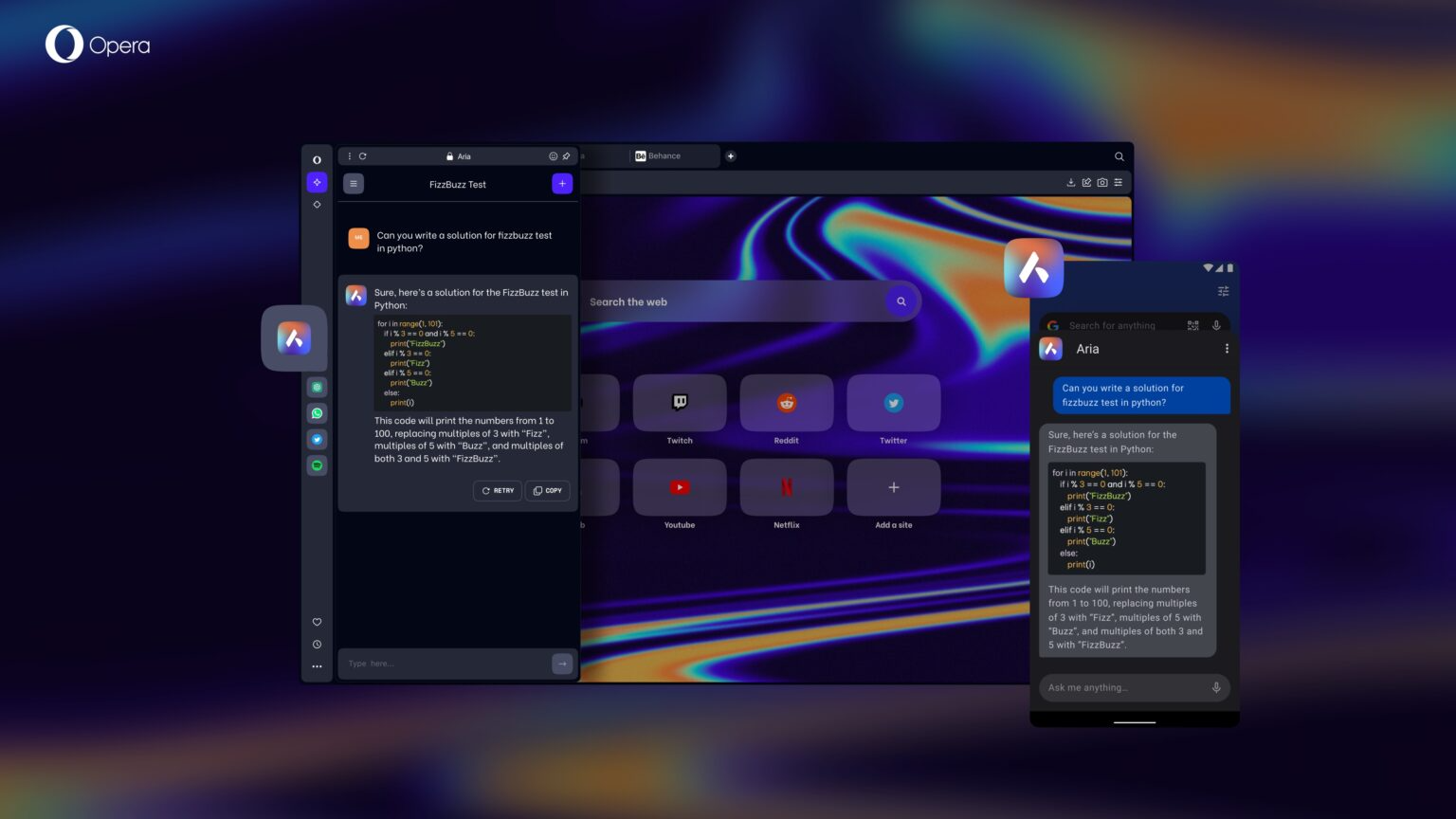 The new system is based on Composer's proprietary framework, which leverages the power of OpenAI GPT. Opera says that Composer can be used to connect Aria with other AI models, allowing it to expand its capabilities in the future. 
Opera Aria can be used to search for information on the web, generate text or code, get various answers and ideas. According to the developers, Opera Aria "knows the entire Opera support database", which means it can answer any questions about Opera products or services.
`