As if the PC is already ready with them
Ryzen 8000G processors, as we have already reported , may appear instead of the Ryzen 7000G at the end of this year or at the beginning of next year. Perhaps Ryzen 9000 is also on the way.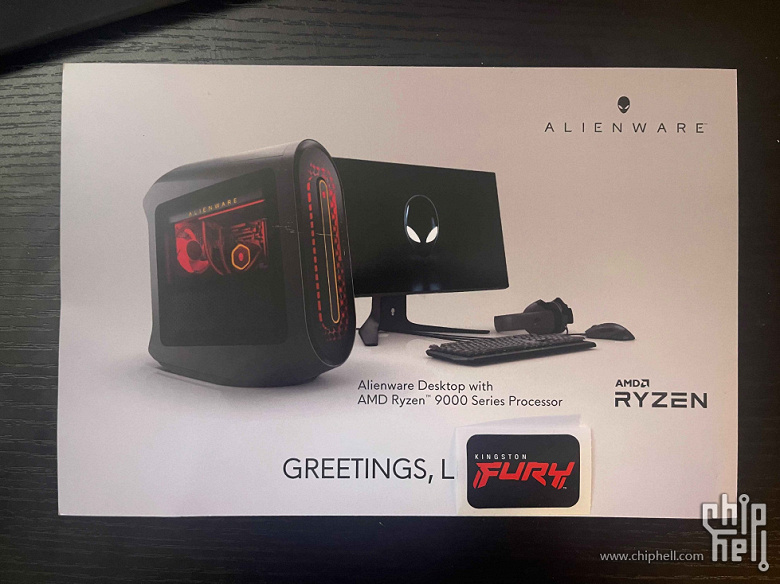 A photo of a Dell advertising brochure has leaked online, showing an Alienware gaming PC allegedly equipped with a processor from the Ryzen 9000 line.
Ryzen 9000 is closer than everyone thought?
One of the buyers of the current Alienware PC received such an advertising brochure, but regular customers of the company also received similar advertising.
It is likely that this is just a mistake, since next year we should be waiting for the Ryzen 8000 line in all its manifestations. However, given yesterday's news about the Ryzen 8000G, perhaps AMD for some reason decided to use names that we initially expected to see later. Moreover, in this case, the company will not be the first to skip generations. It is worth remembering that the Ryzen 6000 line is completely absent in the desktop segment.