The device has been tested by blogger JerryRigEverything
Blogger JerryRigEverything, known for his bullying of smartphones, got to the latest Samsung Galaxy S23 Ultra.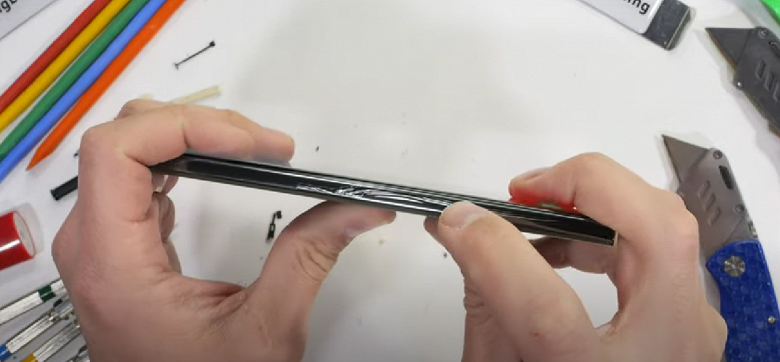 As always, the screen heating test can be skipped because it is useless, and the protective glass hardness test is meaningless, since Mohs hardness does not depend on which generation of Gorilla Glass or any other brand. 
But the bend test is generally quite useful. And here we see that the smartphone is incredibly durable. With the application of force, it practically does not bend, and certainly there is no question of any physical damage. 
Thus, owners and potential buyers of the new Samsung flagship should not worry about this.