Launched 5 years ago
On Monday, February 6, five years have passed since SpaceX captured the world's attention with its decision to launch Elon Musk's personal Tesla roadster into space.
According to the tracking website whereisroadster.com, by the anniversary of its existence, it had made about three and a quarter revolutions around the Sun and was at a distance of about 327 million km from Earth. The roadster has covered more than 4 billion km in space. In 2020, a car made its first close approach to Mars, passing within 8 million km of the planet, about 20 times the distance between the Earth and the Moon.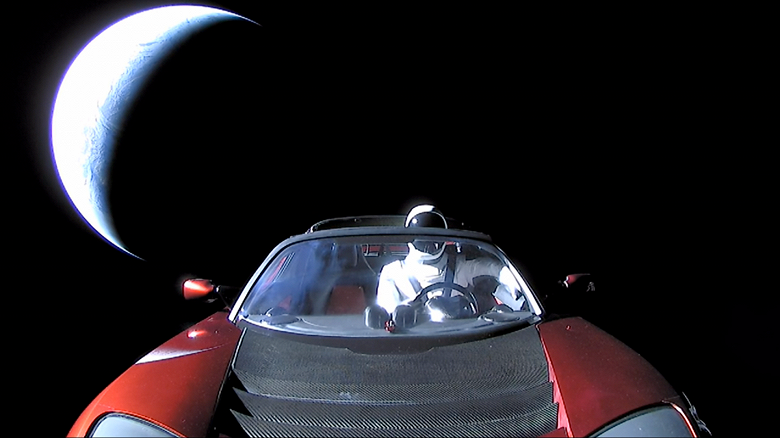 It is difficult to determine with absolute certainty whether the car is intact. According to CNN, it is likely that it could have been damaged or destroyed by a meteorite.
Before launching in 2018, SpaceX loaded the machine with various Easter eggs. Behind the wheel was a spacesuit-clad dummy nicknamed Starman, and on the dashboard was a sign that read "Don't Panic," a reference to the famous sci-fi story The Hitchhiker's Guide to the Galaxy, and a plaque with the names of thousands of SpaceX employees.
One 2018 paper calculated that the chance of a car colliding with Earth over the next 15 million years is about 22%. It has a 12% chance of crashing into Venus or the Sun.