It's not clear yet when it will be released.
Corsair showed a video (which was then hidden) dedicated to its new MP700 drive.

It is a PCIe 5.0 capable SSD that delivers 10,000MB/s read speed and 9500MB/s write speed.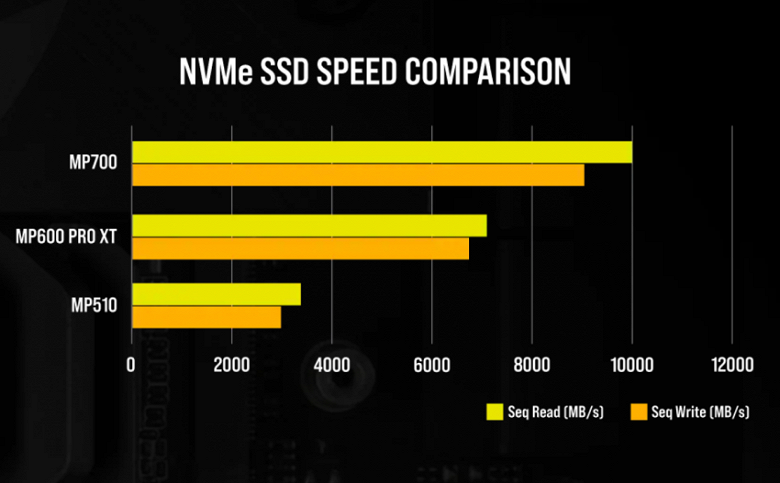 It is known that the novelty is based on 3D TCL NAND memory and supports the NVMe 2.0 protocol. Another feature of the drive is clearly visible in the photo: it comes with a very large active cooler.
There is no other data and it is not yet clear when such an SSD will appear on the market.