Pre-orders will start accepting on February 1, 2023
The gaming laptops equipped with the high-performance RTX 4090 and RTX 4080 GPUs will be available for pre-order in China on February 1 this year, with sales starting on February 8, 2023.
According to IT Home, citing official information from Nvidia, the recommended retail price of the flagship RTX 40 series laptop starts at $2,385 in China.
The RTX 4090 mobile GPU uses 9728 CUDA cores and 16 GB of VRAM. The RTX 4080 GPU has 7424 CUDA cores and 12GB of VRAM.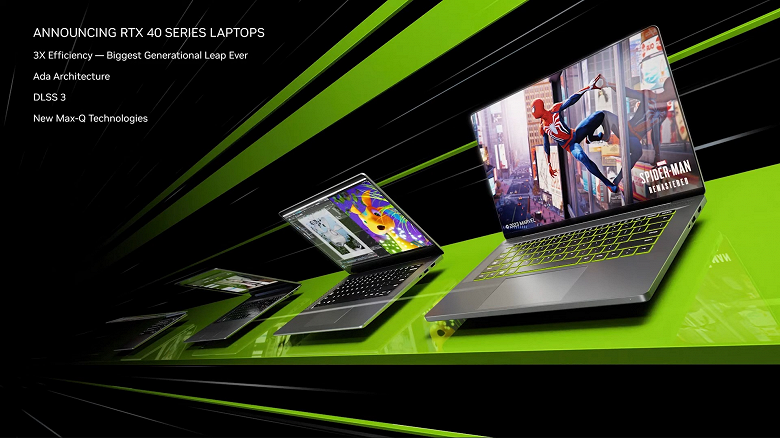 Laptops based on the GeForce RTX 4090 and 4080 will be able to perform much faster than their predecessors, providing gamers with the performance they need for all modern games.
Previously, Nvidia announced the latest 5th generation Max-Q technology that will significantly improve the efficiency of laptop graphics cards and gaming performance.