Tesla Semi was shown as a prototype in 2017
Tesla made the first deliveries of its Semi truck to customers on Thursday evening, five years after the unveiling . The online presentation showed trucks adorned with the liveries of Pepsi and Frito-Lay, a snack food subsidiary of PepsiCo.
Tesla Semi was shown as a prototype in 2017. Then Tesla CEO Elon Musk announced that production would begin in 2019. At the same time, during today's presentation, Musk did not say how many trucks were delivered by PepsiCo and how many cars were produced in total.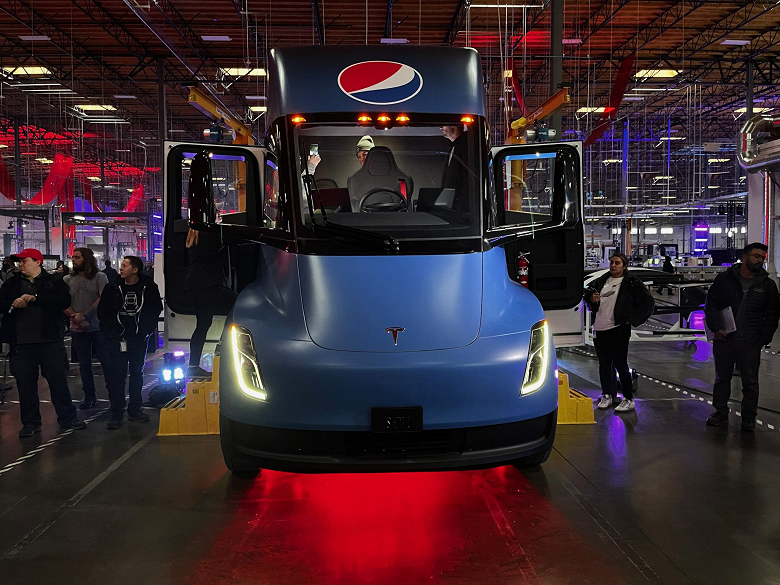 The all-electric truck features an unusual design in which the driver sits in the center of the cab rather than on the side. Tesla boasts about the truck's power, saying it accelerates much faster, even when fully loaded, than traditional diesel-powered trucks. During the presentation, a video was shown showing how a fully loaded Tesla Semi accelerates up a steep hill and overtakes other trucks.
Because the Tesla Semi doesn't have a multi-speed transmission like diesel trucks, it's also much easier to drive. According to Musk, the truck can travel 800 km on a single charge. It has three electric motors, one of which drives the truck most of the time, while the other two are used primarily for acceleration and hard traction. According to the Tesla leader, the truck can pull up to 37 tons.
`
The trucks were announced to support megawatt ultra-fast chargers, however it was not announced how long it would take to recharge the truck. These chargers will also be available for use by Cybertruck drivers when the Tesla pickup goes on sale, Musk said.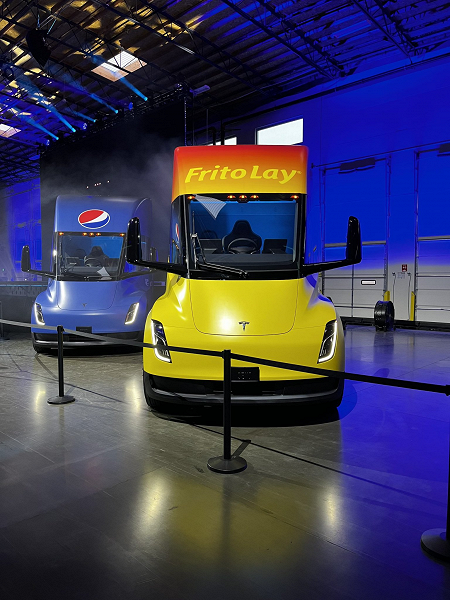 Interestingly, the Tesla Autopilot system, touted in the first presentation five years ago as a great benefit for long-haul truck drivers, was not mentioned during the new presentation